The 5 Best Reasons Why You Should Book Hastings Accommodation And Visit Hastings, NZ
Are you looking for a new place to travel to after this crazy lockdown is over? Almost everybody is, and we can't blame you! Now, if you're reading this, you've come to the right place. We're here to tell you to book great Hastings accommodation ASAP, and visit the city of Hastings in New Zealand.
Now, you probably haven't heard of Hastings before. You might have, but that maybe the town in England; a very different one from what we're spotlighting today. And that's fine! Hastings isn't Paris, London, or New York City, but it sure does have something for every traveler out there! So for your next destination, we bring you the city of Hastings down south in New Zealand.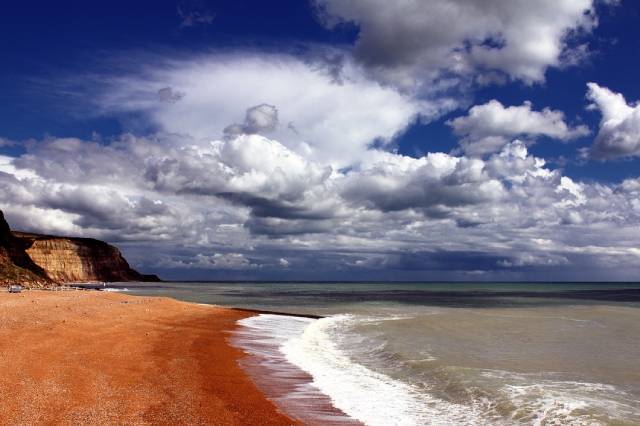 A Short Background
Hastings is one of two major metropolitan areas in NZ's Hawkes Bay region. It lies on the East Coast of North Island, practically facing the big blue Pacific Ocean. As of June 2020, around 49,000 people call this city home. There's also an additional 17,000 or so in its suburbs of Clive and Havelock North.
Also called Heretaunga by the Maori, Hastings was settled as early as the late 13th Century. Its earliest inhabitants arrived via canoe, traveling down the coast from the north. Upon landing, they erected settlements along rivers and coastlines. This is where food was plentiful, even until now: the abundance of water makes the land fertile. And to date, the Hastings region is classified as a food production region.
You'd be forgiven to say that these are the most boring things about it. But the thing is, they do serve a purpose! Hastings is not a small-time area: it is a living, breathing, and modern city. So you'll be guaranteed a safe and enjoyable trip. And so, without further ado, let's go learn about what makes Hastings a worthy tourist trap!
Go Whitewater Rafting
There's a reason why people consider whitewater rafting an extreme sport. Because it's boating cranked up to the max! High-speed rushing water, coupled with you on a rubber raft trying to keep the boat from tipping over. This is sure to get the blood flowing to those who are interested in outdoor recreation. And you can do it in Hastings' backyard! There are various rivers you can try this on, and tour providers such as Mohaka Rafting are more than willing to help you get your feet wet, so to speak.
Splash Around At Splash Planet
Who doesn't love waterparks? Hastings has a gigantic one in the appropriately named Splash Planet. It has a massive collection of different pools, slides, and rides for your entire family. But you must book your Hastings accommodation early because it's only open from November to February. And when it does, oh boy–the place will be packed. Better safe than sorry, as they always say!
Hike Up To The Top Of Te Mata Peak
Of all the things you can do at Hastings, this is one thing you could not afford to miss. Do you love going on hikes while admiring spectacular scenery all around you? Then a hike to the top of Te Mata Peak is the way to go!
Te Mata is located just south of the city of Hastings. Rising up to a height of 1,309 feet, you have a majestic bird's-eye-view of Hawkes Bay. From the top, you can see the Tuki Tuki River Valley, North Island's eastern coastline and the Pacific Ocean, as well as Kaweka Mountain Range. There are five walking trails leading to the top that you can choose from. Though you can rive up there, seriously, who wants to drive up a mountain? That's not an authentic way to go and everyone knows it! The only way to appreciate its beauty is by going on foot, and it's a glorious way up.
Visit The Hawkes Bay Farmers Market
Do you love getting great deals on fresh produce? Would you like to sample local foods for cheap or even free? Then you'll love the Hawkes Bay Farmers Market. People call this the best farmers market in New Zealand, and you have to see it to believe it. Make sure to book your Hastings accommodation in time and check it out every Sunday, from 8:30 am to 12:30 pm. They hold it in the Hastings Showgrounds, so if you're in the area, you can't miss it!
Indulge Your Inner Wine Connoisseur
The Hastings region is home to around 70 wineries. So you know what that means: wine tasting all day! And the best thing is, many of these wineries offer complimentary tastings to tourists. Your best bet would be to visit the locale of Te Awanga, east of the Havelock North suburb. There, you will find a good cluster of wineries to visit. You can sample all kinds of wines from full-bodied reds to Chardonnay, so you should be able to find something that suits your wine tastes.
Come Stay With Us On Your Next Visit To Hastings!
If finding good Hastings accommodation proves to be a little tough, don't worry. We got your back! Come stay with us at Hicks Bay Motel, and you'll be within an arm's reach of all the action.You'll also be indulging yourself in world-class hospitality that you won't find anywhere else. We look forward to seeing you soon!