5 Reasons Why Kids Are Obsessed with Te Puna Quarry Park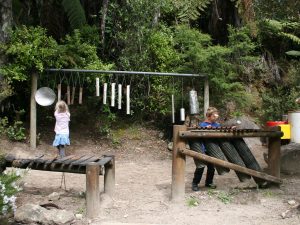 Almost every child know the story of Alice in Wonderland. If you're going to visit the Te Puna Quarry Park, you'll realize it's a lot like Wonderland and understand why kids are obsessed with Te Puna Quarry Park. It's as if you fell down a rabbit hole and entered a world of fantasy.
The Te Puna Quarry Park Society was formed in 1993. But it was in 1996 when the park was first built. Since then, it has come a long way.
The Magic of Te Puna Quarry Park
If you haven't been to this place yet, it should be on your itinerary. And don't forget to bring your children with you!
Nature walks – It's an amazing place for nature walks with your little ones. They will enjoy the butterflies, the blooming flowers, and the many insects along the way. It's a good way for them to get close to nature and learn its importance.
An art gallery – One of the things why kids are obsessed with Te Puna Quarry Park is its art gallery. Kids will love the outdoor art created by different artists. The Te Puna Quarry Park is home to over thirty artworks on permanent display. Some pieces children will love are: "Our Resident Dragon," "Maui's Hook," and "Train."
Interactive – The whole visit is interactive. You can bring your kids to a picnic and let them play around the area. The place can help spark their imagination and love for nature.
Freedom – There's no right or wrong way to enjoy the park. You don't have to start from one point and finish to another. In fact, you can let your child lead the way. Every turn is something new.
Adventure – The place is a little adventure for the family. There are structures where your children can climb. There are also areas where you have to cross ponds.
Conclusion
Overall, Te Puna Quarry Park is a lovely place for family bonding. It's open every day and with free admission. But do bring donations as volunteers help maintain the park.