7 Things That Make You Love And Hate East Cape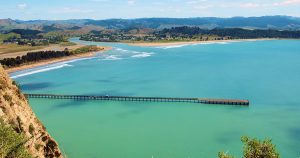 East Cape is an amazing place to go to if you ever wish to visit New Zealand. The sceneries look straight out of fairytales. And there's an endless list of things to do.
Fall in Love with East Cape
Below are seven things that will make you love East Cape even more!
Beautiful landscapes – East Cape is filled with amazing sceneries. It's filled with untouched land and beaches. Everywhere you turn, the scene is picture-perfect. If you want to fill your social media with amazing images, East Cape is the place!
2. Rich culture – Experience Maori lifestyle when you're in New Zealand. Besides Maori tribes, you can also see other indigenous groups. Each has its own cultural background and history.
3. Historical – You can see many historical places when you visit East Cape. Not only will you experience life at the moment, you also get to revisit the past. It's also a great way to know more about our world's rich history.
4. Coastal road trips – There's something about driving your car without any destination. You'll get the sense of that when you try coastal road trips in East Cape. One of the world's greatest route is from Opotiki to Gisborne.
5. Food – Fresh seafood and traditional cuisine – that's what you get in East Cape. A gastric journey is the best way to get to know the place!
6. Adventures – Go hiking, fishing, backpacking, swimming, cycling and more. You have so many things to do in the place. There will never be a boring day even for the adventurous.
7. People – Most of all, the people of East Cape will make you love the place even more. Be surrounded by happy and kind people. Maybe you'll get to learn a thing or two.
What are the things you want to experience in East Cape? Let us know by contacting us here.