Best Places to Camp at Anaura Bay Area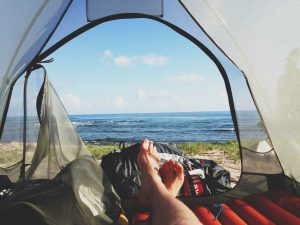 The Anaura Bay Area offers the perfect campgrounds for the camping enthusiast. Flanked by the gorgeous bay and verdant coastal bush with streams and rivers close by, this scenic spot is a great place to park your camper or pitch a tent for the weekend.
Here are two of the top places for camping in the Anaura Bay area.
Anaura Bay Campsite
Managed by the Department of Conservation (DoC), the Anaura Bay Campsite is the more rustic option. There are no toilets provided here. You must bring your own chemical toilet.
However, what it lacks in amenities, it more than makes up for in scenery. The Anaura Bay Campsite is a prime spot for swimming, snorkeling, and fishing. If you want to hike or just take a quick stroll, the grassy hillsides on the Anaura Bay Walkway offer amazing views.
You don't need to make a booking to use the Anaura Bay Campsite. However, spots are limited and are provided on a first come, first served basis. The DoC charges $8 per night for adults. Children 5–17 years old are charged $4 per night while those below 4 years can enter for free.
Anaura Bay Motor Camp
For cozier but more expensive accommodations, there's the Anaura Bay Motor Camp, which sits right on the beachfront. Here you'll find toilets, showers, a camp shop, washing facilities, and a communal kitchen. If you need it here, there's also WiFi.
Admission fee is $20 per adult for a tent site and $22 per adult for a powered site. The Motor Camp requires a deposit of $100 per site when confirming bookings.