Free Hot Springs Near Rotorua, New Zealand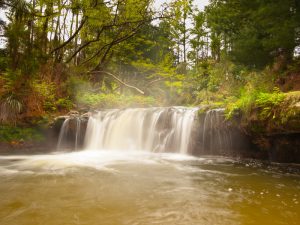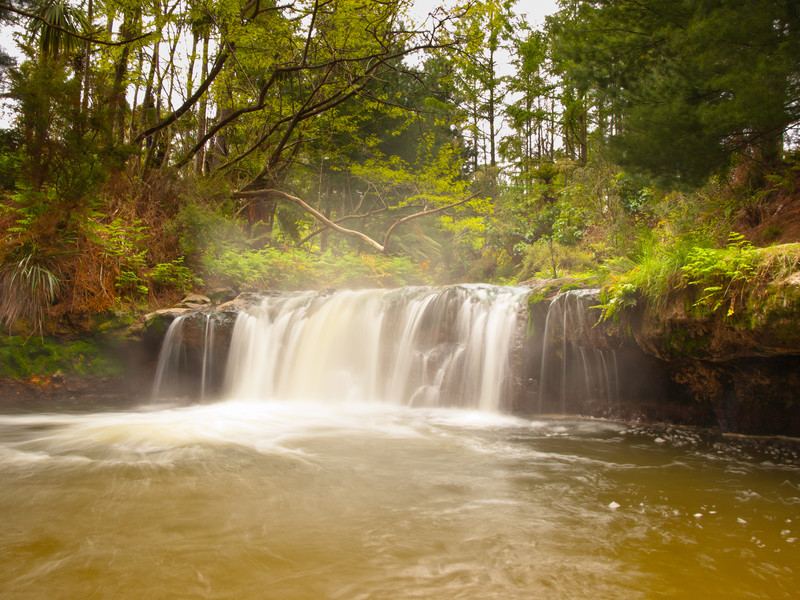 A little over a half hour south of Rotorua is one of the best local secrets that isn't well-advertised. Kerosene Creek is a free hot springs near Rotorua, New Zealand, enjoyed by locals and savvy visitors alike. It's a great way to warm up in the chilly winter months, but bring your own towel to dry off so you don't freeze after your dip.
Free Hot Springs Near Rotorua, New Zealand
Kerosene Creek merges with a fresh water stream, while hot water bubbles up from below to create the relaxing warm waters that the locals and visitors can enjoy. Situated within beautiful native bush, Kerosene Creek is a little gem located just off the beaten path. It's rarely, if ever, crowded.
Directions to Kerosene Creek from Rotorua
Take State Highway 5 South out of Rotorua for approximately 30 km, toward Taupo. Pass the turnoffs for Murupara and Lake Ngahewa and then take a left onto Old Waiotapu Rd. (a gravel road). Travel a few minutes, about 2.2 km, and park your vehicle in the grass on the right. Total travel time is approximately 30-35 minutes from Rotorua. Be sure to lock your vehicles and retain valuables before you walk the track down to the creek.
Notice to Visitors – Free Hot Springs Near Rotorua, New Zealand
As with any natural thermal waters, it is not safe to dunk your head under the water. There are no lifeguards on duty so children must be supervised. Visiting should be reserved for daylight hours for safety reasons. Please be respectful of other visitors and pick up your rubbish to be disposed of elsewhere.