Why Pohutu Geyser Is A Must In Your Rotorua Trip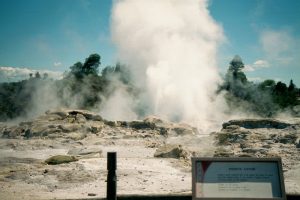 Rich in so many places to explore and discover, New Zealand boasts of some of the few kinds of wonders you can't see in most countries. One example is New Zealand's many geysers.
Due to NZ's geothermal qualities, one geyser is formed in the town of Rotorua– the Pohutu Geyser. 'Pohutu', in Maori means 'constant splashing' which exactly describes its distinct qualities. Its constant splashes bring such a marvelous sight for wandering tourists.
If you're still not sure if you want to visit this place, we're giving you more reasons to include this in your next New Zealand trip.
Geysers are simply amazing
You may find a lot of tourists in your trip to Pohutu Geyser, but that's just going to add fun in your travel. It's a big place for everyone to walk and take photos while waiting for the geyser to erupt.
Trust us, even if you're away from the eruptions, you can identify where it will be because of the loud sounds of the amazed tourists. But honestly, who can blame them? It's like nature's biggest performance for every soul to see!
Geysers are typically overly hot springs which spits out boiling water high up in the air into steam. New Zealand have them because its land is located near active volcanic areas.
It's strategically located
Not that it was put there specifically, but you won't have a hard time visiting Pohutu Geyser because it's located in one of the best cities in New Zealand– Rotorua.
Rotorua is New Zealand's adventure town. It's where most tourists flock, especially the adventure-seeking types, because it's full of adventure surprises that are worth your trip. Think: biking trails, white water rafting activities, mountain hiking, hot springs dipping, zorbing and so much more.
Clearly, can you think of any reason why you shouldn't visit this town?
You'll witness its constant eruptions
The Maori kind of gave it away already once they called this particular geyser, 'Pohutu', as it splashes and erupts constantly. It does that for about once or twice every hour.
You never thought blowing off steam can be fun to see,well, literally. Watching a geyser's eruptions is simply majestic. It's like watching a magnificent fountain show, but knowing that nature is the one behind all that.
You'll be lucky to find this one geyser here to erupt every now and then. It's hyperactive and usually erupts up to 20 times a day, where eruptions can last from a few minutes up to several days. There was even one time that it lasted for 250 days straight– that's almost one whole year!
View it day or night
Pohutu Geyser is an incredible sight in the morning, as it is at night. There will be different kinds of view experience, but all will be worth it.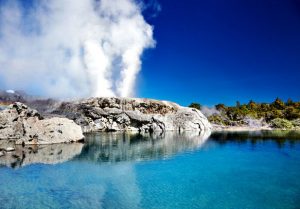 If you're looking where to spend the rest of the day in the town, an hour or two in this majestic place will cap off your day. Don't worry about the many tourists because the place has room for everyone to observe its eruptions.
If your nights in New Zealand need more activity, try marveling at the sight of Pohutu Geyser's eruptions at night. Sunset will surely be a glorious sight too!
It's fun to see all the beauty of nature while you still can. Pohutu Geyser will make your travel to New Zealand a uniquely memorable experience. This and more are some of the sights to see in Rotorua– you need to visit this place once and for all!
If you plan to tour around the best cities in New Zealand, make sure to stay at the best accommodation. Find a place where you'll have easy access to everything, something that offers the best views, and can give you the best Kiwiana service there is. Book with us at Hicks Bay Motel Lodge and experience all that and more!