Top Things To Do In Gisborne For Budget Travelers
New Zealand is a place of priceless treasures, and one of them is this little place called Gisborne. There's so much to see and things to do in Gisborne. But what should you include in your itinerary, especially when you're on a tight budget?
Traveling shouldn't be a fancy thing. In fact, some of the most budget-friendly itinerary options are the best ones you could ever experience. If you're traveling around Gisborne, know there are some precious things you can do there that money can't buy.
Go on a hike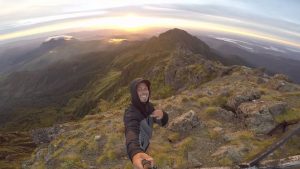 If you're in for a good view, and won't mind a little sweat, hike to the mountain trails that can be found around Gisborne. The Kaiti Hill lookout is perfect for any type of traveler. You'll find the best view of the city from its peaks.
Walks are also something you'll enjoy in this lovely city. You can have a scenic walk in Waihirere Domain, take a little picnic and check out the small waterfalls at the end of the trail. You may also plan an artsy tour along Grey Street where you can adore murals and paintings of all sorts. All these for just zero dollars.
Ride the waves
Gisborne is literally a surfer's paradise! With most of its beaches offering year-round waves, surfers find it a treat to get here.
Best to bring your board with you when travelling to this city. You can beach-hop around, from the nearest and most popular beaches to the most secluded ones, and just surf to your heart's content.
There are so many surf enthusiasts around the area that you don't have to worry about travelling alone.
See it first
I bet you know about the fact that this city has it first– it's the first place on earth that the sun touches every day!
Catch the first sun's glory in Gisborne's stretch of sandy beaches. Go for an early morning walk to beaches Wainui, Makorori or Okitu and wait for the first sun's rays to peep through the horizon.
This mesmerizing moment gives you an experience of a lifetime without spending a single buck.
'Wine' it out
If there's one thing you should save your travel money in for Gisborne, it's this. This city is famous for its best selections of wines and alcoholic beverages around!
Set off for wine and beer tasting sessions around the best wineries and breweries in Gisborne area. You can't imagine how much locals in Gisborne put effort in each of these beverages. Don't worry about spending all your money here because this once-in-a-lifetime experience costs less than you imagine.
Choose the best stay
Your accommodations shouldn't take all your travel budget. Skip the fancy hotel rooms and opt for an accommodation that will make your stay more connected to the culture of the place you're traveling in. Make sure the location is also near everything you should go and see.
The best travelers are the ones who stick to their budget. Things to do in Gisborne are aplenty, but it's best if you could pick the ones that won't cost a fortune.
For stays that fit your travel budget, we also have the best ones here at Hicks Bay Motel Lodge. You can find anything that you need here and more, without spending so much. Our staff are more than happy to welcome you. Give us a call!