Wai-O-Tapu Thermal Wonderland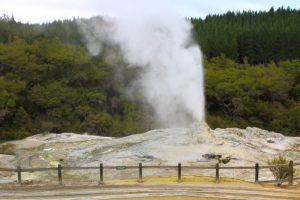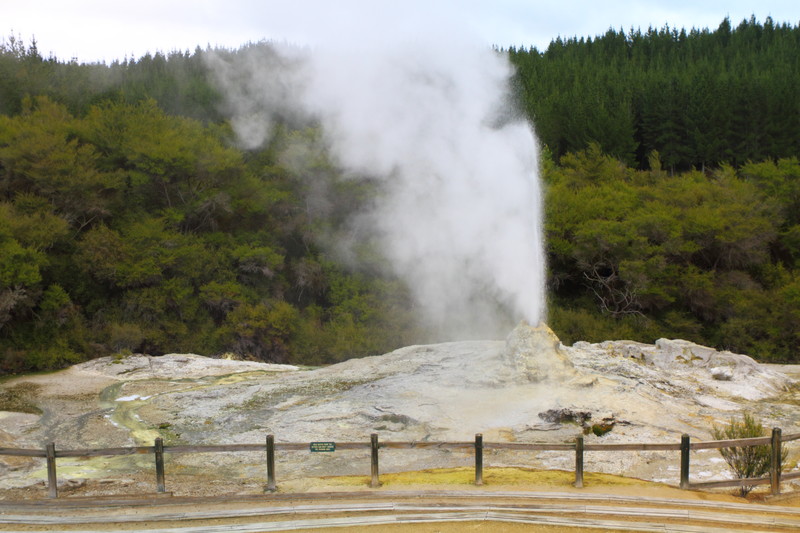 Thermal pools and mud pools and geysers, oh my! At Wai-O-Tapu geothermal park, you can get an up-close view of the mystifying geothermal activity of the land. This geothermal wonderland is a safe way to see art in nature from a safe, but exhilarating distance, and guided by a knowledgeable tour guide.
Inside Wai-O-Tapu Geothermal Park
Inside the Wai-O-Tapu geothermal park lies a wonderland full of color, mystery, and gets you to the edge of danger. One Tripadvisor reviewer called it, "The Devil's Playground." There are trails around the park that walk you past bubbling mud pools, hot pools, steaming sulfur, and the famous Lady Knox Geyser which erupts around 10:00 a.m. every day.
Safety Precautions While Visiting Wai-O-Tapu
Following safety protocols during your visit is essential to your safety.
Stay on the paths and keep children close.
It's recommended that young children's hands be held so they aren't tempted to run off. Outside of the paths, the land can be unstable and the thermal pools are very HOT! Toxic gasses are also lingering at the surface of some of these pools.
Sturdy footwear should be worn during your visit – no open shoes, sandals, flipflops or heeled shoes are permitted.
See the "Health and Safety" page for more details prior to your visit.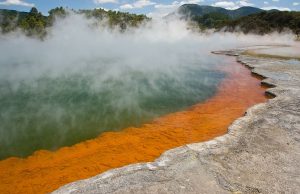 Wai O Tapu Conservation Efforts
The Wai-O-Tapu park takes pride in caring for the land in the way it manages the guardianship, conservation, and sustainability. They have been members of the Rotorua Sustainability Tourism Charter since 2008.
For more information about the park and what to expect during your visit, please visit their website at https://www.waiotapu.co.nz/