Why Book Turangi Accommodation Today? Here's Why: The Best Things To Do In Turangi, NZ
Great Turangi accommodation gets fully booked real fast. And for good reason, too! Turangi, nestled on the banks of the majestic Lake Taupo, is a town you can't afford to miss when visiting New Zealand. It's one of the country's best-kept tourism secrets, full of travel goodies that you won't find on the beaten path. If you want authentic, off-the-grid fun, this is the place to be.
But first, what is Turangi, anyway, and what makes it so good? Read on and find out!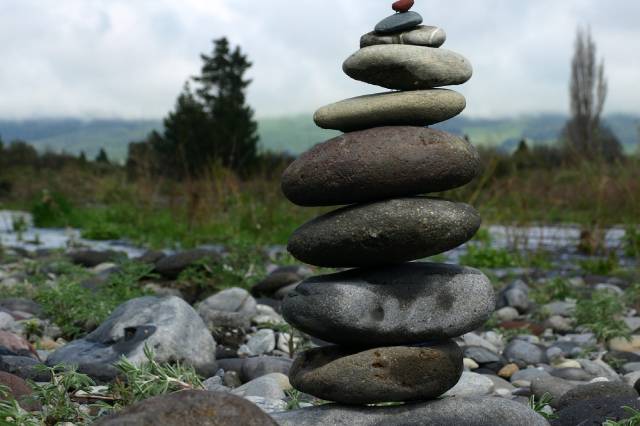 Where Is It And Who Lives There?
Turangi is a small town on New Zealand's North Island. It is 50 kilometers southwest of the town of Taupo, close to the aforementioned Lake Taupo. Covering around 2,273 square kilometers, Turangi is accessible via State Highway 1. This is also known by locals as Desert Road and rests close to the edge of the Kaimanawa Mountain Range.
The town's population traces its roots to indigenous Maori and European settlers. The Maori people of the Ngati Tuwharetoa tribe are among the first to live there. These people are direct descendants of the first to settle Kawerau, which is a town in the Bay of Plenty. They have been here since the early 16th century. European settlers, on the other hand, first reached the area in the 1830s. But they wouldn't be settling here permanently until 1850 when they managed to build a mission station.
World-Famous Trout Waters
Long story short, Turangi is famous for its trout waters. Turangi is called the Trout Fishing Capital of the World, and for good reason. This is due to the rich waters of the Tongariro River, which fill with rainbow trout coming from Lake Taupo. The fish leave the lake every year to spawn in the river, where you can catch them. These majestic fish form the backbone of the town's economy and are one of the main reasons that tourists visit.
Why Should I Book Turangi Accommodation And Visit?
As with every other tourist spot in the world, trout fishing isn't all you can do in Turangi. As previously stated, the town is an epicenter for fun off-the-grid activities. Most of these you won't find anywhere else! So let us do you a favor and get you started on the best things you can do in Turangi Accommodation.
Take a hike at the Tongariro Crossing. This is classified as New Zealand's most famous day hike. One can say that this is mainly due to the spectacular views on the trail! While on it, you will spy several of NZ's most stunning volcanic landscapes. These are the very volcanoes that made the country millions of years ago! And you will be seeing the Earth "breathe" and come to life like never before.
Visit the birthplace of the famous Haka. Whenever New Zealand competes in major sporting events, its teams perform the Haka. It is a tribute to the country's Maori heritage, and its birthplace is a mere stone's throw away from Turangi! You can visit this historic Maori Pa (village) and learn the history of the world's most famous war cry. And if you're lucky, you might even be able to see it performed before your very eyes!
Trek the Tongariro River Trail. Do you like riding bikes? Well, the Tongariro River Trail is just for you! It is an easily-accessible bike trail along Tongariro River, so easy even kids can ride through it. So there is a chance for almost anyone to marvel at the majesty of the world-famous trout waters! You will ride through a wide variety of trails, from lush forests to riverbanks and a few settlements.
Go whitewater rafting on the Tongariro River. Since we're talking about the Tongariro River, why not talk about one of the most exciting activities on it? Whitewater rafting! If you want something adrenaline-pumping, this is the best thing you got. Channel your inner extreme athlete and paddle your way down intense currents. And when you come up at the end, you'll be wanting to do it again!
Go skiing down Mount Ruapehu. Who says you won't find snow-capped peaks out here in the middle of the Pacific? If you love skiing back home, then you'll be able to get your snow fix here! You can ski down the majestic Mount Ruapehu, which features the longest ski season in the country. Plus, you'll also get a rather amazing distinction: you skied down an active volcano. Yes, you read that right. An active volcano. Now, how awesome is that?
See geothermal activity in the Tokaanu Thermal Walk. Walking through these geothermal treks, you will see the Earth as you've never seen it before. The walk is a 20-minute trek through lush bush. You will visit hot springs and bubbling mud pools among others, where you can see the insides of the Earth at work.
Stay With Us On Your Next Visit To Turangi!
Having trouble finding Turangi accommodation? That's alright, you can come stay with us instead at Hicks Bay Motel! We're not on Turangi proper, but we can sure help you find your footing so you can visit the town anytime. Hicks Bay Motel is your home away from home, and we will be happy to accommodate you, your family, and your friends. We are looking forward to seeing you!