Why You Should Book Whangamata Accommodation And Visit The Town Of Whangamata
Booking Whangamata accommodation. If you haven't been to New Zealand yet, this statement doesn't mean much to you. But at the end of this article, it will mean something. Whangamata is a beach town on the Coromandel Peninsula, in New Zealand's North Island. For those who love the beach and its many wonders, this world-famous locale should be at the top of your bucket list. And here is why.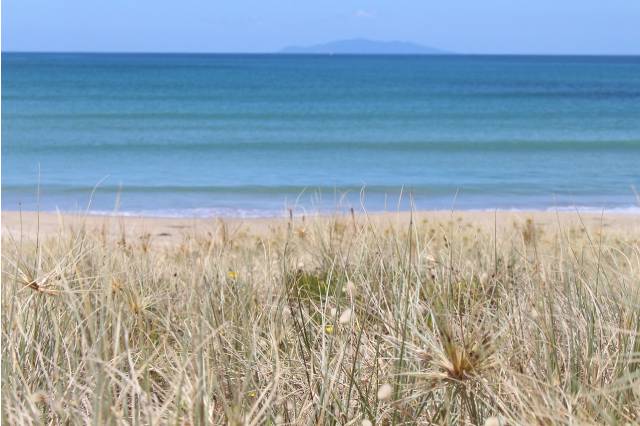 A World-Class Reputation
The term "Surfing Mecca" doesn't even give justice to the beauty of Whangamata. Accommodation options are abundant, ready for surfers looking to catch the waves. Everyone from every surfing skill level is welcome, and that's only the beginning!
You can consider surfing Whangamata's bread and butter. As a resort town, it boasts one of New Zealand's best breaks, courtesy of the Whangamata Bar. The waves are among the best in the world, which is why it attracts surfers from all over. Not to mention, there are miles upon miles of fine white sand for those who want to lie under the sun. Its beauty was enough for it to be named NZ's top beach destination for six straight years by the website Bookabach.
Due to this reputation, it can be hard to find Whangamata accommodation during peak season. You see, the town itself only has a population of about 3,500 people. But during periods such as Christmas, this can balloon to a massive 60,000. It's because the town is famous for its laid-back attitude, which attracts people from all walks of life. Not only will you find surfers here, but also retirees, families, and young people on quick trips from work. It's a real melting pot, which is why you need to book early or risk running out of places to stay.
Of course, perhaps the year's most hectic part is summer. This is when the town really comes to life, where you can find something fun to do at almost every corner. If you go by March, you'll be in time for their rather infamous Beach Hop. This is an event for those who love all things classic. Pinups, classic cars and motorcycles, tattoos, and rock n' roll are all there for you to enjoy. It can easily attract an average of 70,000 visitors a year, making it one of the world's largest nostalgia festivals.
What Else Is There To Do Besides Surfing?
Being a surfing town, you can assume that surfing is all you can do here. But that's not even a fraction of what Whangamata Accommodation offers! For one, you can trek through some of the world's most beautiful and pristine jungles. There, you will find natural wonders so beautiful, you would swear you can only see them in movies.
Among these is the trek to Wentworth Valley Falls. Located south of Whangamata, the falls are accessible via an easy walk along the Wentworth River. You start from a predetermined campsite and make your way up the trail, passing two bridges along the way. All you need to do by then is a short climb, and you'll get a view of the majestic falls. They feature two drops of about 65 feet each, with an image perfect for taking photos. It's also close to a picnic area where you can have snacks while basking in the beauty of Mother Nature.
If you have a mountain bike, there is also a trail for you! You can visit the Whangamata Ridges Mountain Bike Park and ride through grade 2-5 trails. All while experiencing spectacular views, of course! The park is only five minutes away from Whangamata Township, accessible via State Highway 25. And it doesn't matter if you're a beginner or an experienced rider, either. The trails offer challenges and great rewards for anyone.
Lastly, there is also something to enjoy for those who want to slow down and be artsy. Whangamata's art scene is vibrant and full of energy, with galleries and activities you can visit. Among these is The Little Gallery, where you can look at and purchase great artworks from leading local artists. There is also the Kauri Cliff Gallery, where world-renowned sculptor Tony Howse keeps his most prized works. And last but not least, you have the Topadahil Art Studios by artist Guity Evelyn. Here, you can admire Evelyn's works while looking out at the majesty of Opoutere Beach.
And when you get tired, you can rest by trying out excellent local cafes and restaurants. There, you can taste great local cuisine before you go back to your chosen Whangamata accommodation. Overall, it's an amazing trip that you should never miss!
We Can Open The Doors Of Whangamata For You!
Are you convinced yet to visit Whangamata? Then allow us to open the doors to its wonders for you. Come stay with us at Hicks Bay Motel and you'll be a stone's throw away from what Whangamata offers. Experience world-class Kiwi hospitality with us; your home away from home. We are looking forward to seeing you!