Check Out These Great Travel Spots When You Visit Coromandel
In New Zealand, there are two places named Coromandel. One is the town, and the other is the peninsula. And you must visit both of them! You will encounter warm and laid-back locals, rich marine life, and majestic mountains. So if you're planning to visit Coromandel soon, here are some of the sights and sounds you can experience.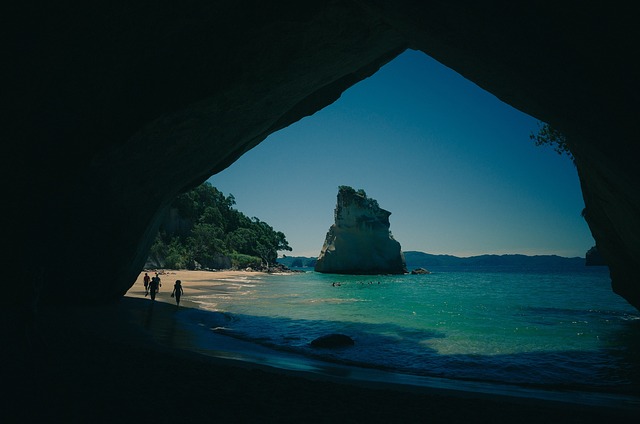 Hike Along The Coastal Walkway
Considered the best day hike in the country, the Coromandel Coastal Walkway takes 7 hours on a round trip. But trust us when we say it's worth every single step! You might get tired, but the stunning views are sure to recharge your batteries. When you visit Coromandel, this one of the stops you can't afford to miss.
You will start the hike at Stony Bay, which is a designated campsite. So be sure to bring along some camping gear! There's more than enough space for everybody, so no need to worry about finding a spot on the campsite. Once you're on your way, you will pass by amazing beaches and wonders of nature. You will also walk past the Moehau Mountain Range, a sacred place for the Marutuahu Maori tribe.
At the end of the hike, there's the Fletcher Bay campsite waiting for you to rest your tired legs. The entire hike isn't too challenging; it's more of an easy stroll than a tough one. It follows a gradual gradient, meaning you won't do much climbing. The hike is also under the watchful eye of local guides, adding to the safety. So if you ever need any help, there are folks who can give you a hand.
See Local Flora And Fauna At The Whenuakura Wildlife Sanctuary
This wildlife sanctuary is not a zoo, so don't expect animals in cages. It's more of a protected national park where you can see the rich flora and fauna in their natural habitats. It's a cave that you enter via kayak through a 40-foot cave and, after marveling at the rock formations, you will emerge onto a lagoon.
That lagoon has an amazing story and a rather peculiar look if seen from above. A collapsed volcanic blowhole is responsible for creating the lagoon. If you look at it from above, you'll see that the circular formation looks like a donut. Hence, locals call the place Donut Island. If you have a camera drone, bring it along and see the "donut" for yourself!
Hauraki Rail Trail + The Owharoa Falls
In the Karangahake Gorge, the Owharoa Falls sits ready for your Instagram-worthy snaps. The falls measure around 32 to 49 feet high but feature a gradual, staircase-like slope. It's so beautiful, it looks like it came out of a fantasy novel. All you need are elves and nymphs loitering about!
These falls are quite accessible from the main road, so no need to worry. You can also visit it along the Hauraki Rail Trail as part of its many stops. The trail is open for cyclists and would last around 2-3 days in its entirety, depending on your riding pace. But even if you might feel tired, don't fret. The plunge pool beneath the falls is open to the public, so take a dip to rest while you're at it!
Marvel At The Wonders Of Cathedral Cove
Man-made cathedrals are already a sight to behold. Their natural counterparts? Even more so. Cathedral Cove is among the most picturesque spots in New Zealand, and for good reason. The place features a massive cathedral-like rock arch separating two white sand beaches. It's a wondrous sight to behold, and you have to see it in person to fully appreciate it.
You can also enjoy the cove's sights via a kayak tour or boat cruise. Once on the boats, be on the lookout for playful dolphins and colorful fish coming close to the surface! The waters may be crystal clear, but the animals can be pretty skittish. So keep your eyes peeled if you want to see the rich marine life thrive before your very eyes.
Final Thoughts
Make sure to visit Coromandel next time you're in New Zealand. It is a wonderful place full of interesting things to see and do. On your upcoming vacation, don't forget to add it to your itinerary!