Raukumara Conservation Park: Nature-lover Haven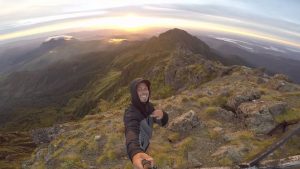 If you have an adventurous spirit and enjoy roughing it out in the bush, or if you're looking for a one-of-a-kind experience, visit the Raukumara Conservation Park. This beautiful area is incredibly biodiverse and will fascinate nature lovers. It's also the perfect venue for those who enjoy fishing, tramping, mountain biking, and rafting.
Raukumara Conservation Park is one of the least visited and developed bush areas in the North Island. So if you feel the need to get away from the hustle and bustle of city life, this is the perfect place to escape to.
What to do at the Conservation Park
Fishing
Fish the Motu River — one of the three river systems that wind through the park. Fishermen frequent the banks of the Motu River, as do whitewater rafters. Visitors are warned to watch out for rapidly rising water in the rivers and streams.
Hunting
You can find and hunt pigs, deer, goats, and feral cattle at the Raukumara Conservation Park.
Mountain biking
The Otipi Road Trail, an old road that weaves through the Raukumara Ranges, is perfect for mountain biking.
Mountain climbing
Climb the slopes of Mount Hikurangi, the tallest non-volcanic mountain in the region. It's famous for being the first bit of land on Earth to be touched by the sun's rays every morning. It's also a sacred Maori site.
Tramping
Mount Hikurangi is also popular with tramping enthusiasts. Visitors are warned to watch out for sudden weather changes and high winds on the mountains.
Bird-watching
The Raukumara Conservation Park is home to many native birds, including the kereru, tui, blue duck, fantail, and kaka.
Wana know more about how to experience a classic trip here? Please don't hesitate to contact us.