Gisborne Accommodation: The 4 Best Things To Do In Gisborne!
Planning your next vacation? We're here to help you figure out where you're going next. This is all you have to do: book your Gisborne accommodation and pack your bags for a jaunt down to New Zealand.
Gisborne is a city in North Island, New Zealand. It is home to 37,000 people, which by all means makes it a rather small city. And the exciting thing about that is that this city is full of tourism goodies not found anywhere else. Don't believe us? Well, this article is proof. Here, you will learn about the 4 best things to do in the city of Gisborne. So without further ado, here they are!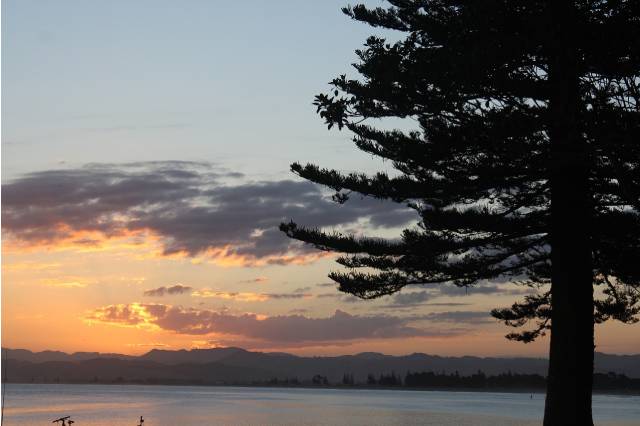 Experience The World's First Sunrise
Why would a sunrise be fun to look at? You can look at it wherever you live, that's true. But did you know that Gisborne itself is the first city in the world to ever see the sunrise? Not Tokyo, not Paris, not even New York City or any other major metropolis.
You can experience this unique honor by staying at your chosen Gisborne accommodation, or you can trek up Maunga Hikurangi, North Island's highest non-volcanic peak, and see the sunset there. This experience is really something you have to see and feel for yourself.
Frolic Around World-Class Beaches
When looking for accommodation in Gisborne, Waikanae beach should be on your itinerary. This beach is a mere 5 minute walk away from the city center, which is probably the easiest trip you're going to take. Experience crystal-clear waters and diverse wildlife that you won't find anywhere else.
And if you want to go for it, there are camping grounds close to the beach as well. You can go for old school non-powered sites. Or if you don't want to leave the comforts of electricity behind, there are powered campsites too. Either way, you will be resting under the comfort of starry skies. And lastly, you can also go surfing! The beaches feature great waves that cater to newbies and experienced surfers. You can check with local surf clubs and shops to find a good spot for you!
Indulge Your Inner Wine Connoisseur
Do you love wine? Because Gisborne is the place to be for your inner wine connoisseur! As NZ's third-largest wine producer, the city has vineyards and wineries all over the place. Your wine-loving self will come out feeling revitalized like never before.
You can opt for an official tour or visit each winery one by one. There, you will get to taste some of the best wines from this side of the world. You can try out some Chardonnay, which the area is most known for. Or you can go for some Gewürztraminer, Pinot Gris and Viognier. Sometimes, you can have a taste before they even hit the market! You will have the honor of being the first to this wine before people start talking about how good it is. Isn't that awesome?
Get Your Adrenaline Pumping At The Rere Rockslide
Only 30 minutes away from the city, the Rere Rockslide is unlike any geological feature you'll ever see. You likely know about caves with crazy rock formations, right? The rocks look like a lot of things, from women kneeling in prayer to bats and everything in between. But the thing is, they still look natural. The rock formations at Rere, though natural, look nothing like that. They almost look like humans made them, and that's the amazing part!
The diagonal lines look so straight especially when viewed from above. Water flows over the rocks and makes a pseudo-waterfall, which is what shaped the rocks in the first place. And the next best thing is, you can slide down it! All you need is a bodyboard or anything inflatable, and you're good to go! By the time you reach the bottom of the 60-foot rockslide, you'll be begging to do it again.
We Can Help You Find Your Way To Gisborne!
The wonders of Gisborne are yours for the taking. And we can help you find your way there, but not without indulging in world-class Kiwi hospitality! Come and stay with us at Hicks Bay Motel, and we'll help you get settled in this paradise that is North Island, New Zealand. We will open the doors to North Island's greatest wonders, all for you and your loved ones. Have a nice trip and see you here!