How to Choose the Best Tokomaru Bay Accommodation?
Traveling and spending the holiday in another place or country can be fascinating, and you always look forward to a memorable one. You probably have chosen to see Tokomaru Bay and thinking of getting a Tokomaru Bay accommodation. However, you may also want to have your accommodation somewhere around the area distant from the bay. So what will be important when choosing where to stay?
You probably would not like staying in a hotel room which is small and uncomfortable, regardless if it's cheap and cost-effective. Instead, it would be better to choose a roomy place with more facilities if you travel to New Zealand and look for the best Tokomaru Bay accommodation that offers luxury at a reasonable price.
What to look for in reasonable accommodation?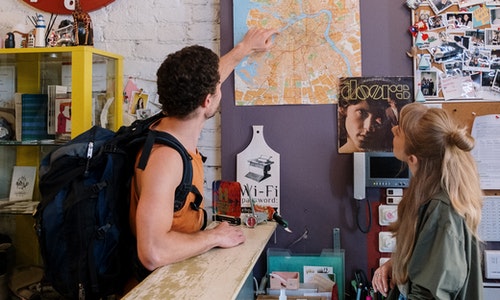 There are various accommodation options around Tokomaru Bay, and you will also see some beautiful views that are truly worth visiting if you want to spend your holidays there. But before booking the place, it would be best to look at the following tips first.
Many people booked accommodation in one place they believed to be luxurious and spacious, but in fact, it turned out to be the opposite. So, to avoid making the same mistakes. Take a look at some of the essential things you need to consider when looking for accommodation in Tokomaru Bay.
Location
Is the accommodation close to your workplace or school, or near a tourist attraction you want to visit? Choosing the right location is essential, especially if you are traveling alone and exploring the place. You might also want to choose one near the airport or a train station where you can easily transport your luggage.
If you have plans on traveling with your loved ones, being near the place to have fun will be very important. Therefore, consider a site near attractions and activities, so your family can enjoy their stay at Tokomaru Bay.
Amenities
If you are traveling with your family, good facilities in the area will make you feel more relaxed and at ease. Choose a place that has amenities such as swimming pools, playgrounds, and other recreation areas.
However, if you are traveling alone, having free Wi-Fi will make it easier to keep in touch with friends and relatives.
Price
Some people determine the quality of their stay by the price they will pay. But this must also be checked together with its amenities, service, and the comfort level that you can get. So, you have to see the offered services and the amenities you can enjoy while you stay.
If you are traveling in a group or with a family, it would be better to choose one that has enough space and has more amenities so that everyone can enjoy it. The price must be reasonable considering the room facilities, the bed, and the space.
Cleanliness and Comfort level
Do you feel comfortable staying in this place, or is it clean enough for your liking?
Cleanliness and comfort are the primary considerations that people check in every accommodation. Thus, when looking for an excellent place to stay, you have to know what people say about the place's cleanliness.
Service Level
Some people claim that quality comes with higher prices. But this does not mean that low-priced accommodation comes with poor service. So, you have to ask around or check the testimonies of past customers.
While you can expect excellent service from high-priced accommodation, in some cases, inexpensive ones also offer the same level of services as that of Hicks Bay Motel and Lodge.
Safety Level
Staying in a foreign land may not be as easy when you are in a familiar place. That is why, when choosing accommodation you have to take security seriously.
Hotel staff usually let you know visitors by calling you if phones are available in the rooms. But if there are no phones, you have to check if secured locks cannot be opened from the other side.
What are your accommodation options?
Holiday Park Accommodations
Holiday Park is one of the places you can visit in Tokomaru Bay with different available locations. Tokomaru Bay Holiday Park is located right in the bay of Tokomaru Bay and is only a short drive from the city center.
The facilities of this holiday park are much easier to access and have more options for you to enjoy your stay, such as family camping areas, cabins, and units available at affordable prices. This will make your trip to Tokomaru Bay one to always remember.
If you bring along your family or friends with you, then it would be nice if there are some cabins or units that are spacious. This will provide a more comfortable experience for everyone.
Tokomaru Bay Camping
If you would like to camp while traveling in Tokomaru Bay without the need for accommodation, then you might want to consider the Tokomaru Bay camping site. However, this is not a good choice if you are traveling with your family or have children as there will be no security and you would need to manage everything by yourself.
There are many motorhome and camping van sites that are spacious, which is a great accommodation option if you are traveling in an RV. This will make your stay at the place a memorable one with all the facilities you need to enjoy your trip.
Tokomaru Bay Apartments
There is even an area in Holiday Park Tokomaru Bay with apartments ranging from two-bedroom units to family units, so you do not need to worry about bringing your tents or anything. You can carry with you whatever toys for the kids and get ready for an unforgettable trip. This is advantageous if you are traveling in a group.
Tokomaru Bay Motels and Lodges
Motels and lodging houses are available around and near Takomaru Bay. However, if you are a backpacker and only need a space to sleep and keep your things while visiting sites in the country, renting a space for yourself is enough.
There are different types of Tokomaru Bay motel accommodation in the area that you can choose from. All you need to do is check whether it fits your requirements for good accommodation. Hicks Bay Motel and Lodge is one of the best accommodations that you can pick.
The motel offers affordable accommodation and safe home away from home. You can expect the best service that could give you a memorable stay in a foreign land. The place also has good facilities that you can enjoy, as well as excellent customer service.
So, if you are traveling to New Zealand and want to spend most of your time in Tokomaru Bay, contact Hicks Bay Motel and Lodge or book online to reserve a space to stay.