How to Spend a Family Weekend in Hicks Bay, NZ
Family weekends are the best! Why don't you bring the whole gang to a new place where you can spend the most memorable weekend? Reserve the good ol' background barbecues, and experience how fun weekends can be in Hicks Bay, New Zealand.
Home to a lot of New Zealand's fantastic places, Hicks Bay will never fail to make your family weekend more special. It also has lots of activities fit for kids and adults alike! Here's how you can enjoy Hicks Bay's treasures with the whole fam:
Wake up before sunrise
Dubbed as the 'Home of The First Sunrise', no tourist should ever miss catching the sunrise from the best points of Hicks Bay, New Zealand
Wake everyone up before dawn, drive a few minutes down to East Cape Lighthouse and after a little walk to the top, you'll find yourself surrounded with the best views you could ever imagine!
Watch the very first touch of sun rise from the mountains and see it light up the bay and the surrounding area from that very place. It's a good time to surround yourself with your family who you can share this very special moment with.
Hang out by the beach
Driving back to the motel, you'll pass along the stretch of Hicks Bay's gorgeous beaches. There, you can hang around, take photos and frolic in the rolling waves. Everything's extremely fun with the whole family around.
You can also swim in Onepoto Beach, which is just a few strides from the motel. Marvel at the gems of the beaches in Hicks Bay, New Zealand while spending time with your favorite bunch.
Ride like the Maori
The Maori are indigenous polynesian people in New Zealand — and their favorite ride? The horseback. In Hicks Bay, New Zealand, you can feel their culture in all places that's why you also have the chance to feel it firsthand. You can actually book a guided tour while riding on horseback!
This is one experience that both kids and adults will surely enjoy. You can ride through beaches, untouched rainforests, and up and down the slopes of mountains and canyons. Explore the views while you ride, so you'll know exactly why the Maori people prefer riding on their horses.
Hike through trails
Every great place is worth seeing, but the best ones needed a bit more effort. There are plenty of hiking trails you'll find in Hicks Bay that may tire your feet, but will surely fulfill your adventurous soul.
If you're not travelling with kids, the best hiking trail for your bunch is the trek to Wairere Falls. Stones in the tracks are quite slippery and may not be suitable for everyone. Tourists never leave this place without paying a visit to this Hicks Bay treasure.
Known as the tallest falls in New Zealand, climbing its peak will provide you with a picturesque view of the rich rainforest, the steep mountains and wide plains below.
Explore nature's wonders
There's a lot to discover in this quiet town, especially inside its lush rainforests. Take the kids to Hukutaia Domain where you can find plants and birds of paradise naturally living in the area.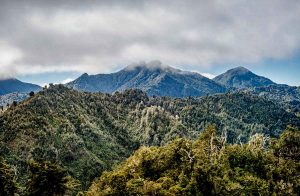 In here, you'll also come across Taketakerau, an ancient Puriri tree located in the heart of Hukutaia Domain. This tree is historically important to the Maori culture and has surpassed 2000 years in history. It's a hollow tree where the Maori used to bury their dead, hence called, the Burial Tree.
Hukutaia Domain is also home to a number of birds you'll only find in the untouched forests of New Zealand. Just walking along its mossy path, you'll hear birds singing in chorus, echoing in all parts of the forests
People who travel together form a bond that lasts forever. Travelling with your family, even just for a weekend to a place like Hicks Bay, New Zealand will form that strong bond you're sure carry with you as you leave. At Hicks Bay Motel Lodge, we provide the best accommodations fit for groups, big or small. Let's get that family weekend tour arranged, shall we?