From Wellington to Cape Reinga A Kiwiana Road Trip to The North Island of New Zealand Part 1
From Wellington to Cape Reinga; A Kiwiana Road Trip to The North Island of New Zealand, Part 1
The North Island of New Zealand is a home of sanctuaries, geothermal wonders, magnificent coasts and sprawling farmlands. No wonder why road trip fanatics say they love the entire route – from Wellington City to Cape Reinga.
In this two-part blog, we will tell you some of the best places to drop by along the way on your road trip to the North Island of NZ.
This week…Wellington to Taupo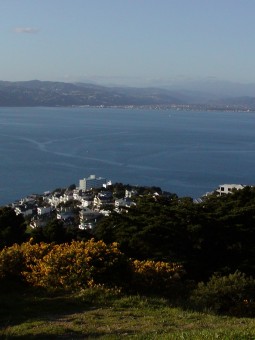 A good place to start is the city of Wellington. First you may want to visit Mount Victoria and grab some snacks on the way. As you reach the peak you can sit on spring grasses and wait for the breathtaking view of the sun as it goes down. Watch ferries sailing and aircraft taking off from the Wellington Airport. There is also the panoramic 360-degree view of the harbour and the city of Wellington. When in Wellington you can ride on the historic Wellington Cable car, wander around Oriental Bay or cruise down to Cuba Street.
From Wellington, you can travel to the New Zealand National Aquarium located in Napier. Travelling from Wellington to Napier can take about fours hours. At the museum, you can observe exceptional aquatic life like sharks, piranha, crocodile, tuatara and kiwis nestled among other NZ native animals. Napier is also the home of locally and internationally renowned wineries that you should visit. When you're here you might get a free taste of Syrah, Sauvignon Blanc, Chardonnay, Merlot, and Pinot Noir.
After Napier, you're en route to New Plymouth. Situated at the heart of the city is the 52ha wonders of the Pukekura Park. Here is where you can find entertainment facilities, display houses, huge gardens, two lakes, fountain, waterfall and playgrounds. You may want to stay here for a night to witness the amazing light show display offered to its guests. Since you're already in New Plymouth, you can drive around Waiwhakaiho River. The river is highly valued by the locals for its aesthetic, ecological and recreational worth.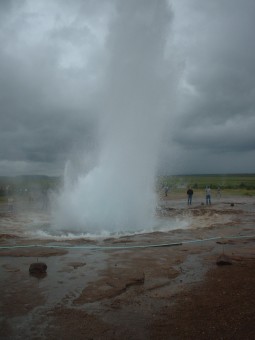 Of course, no trip on the North Island is complete without visiting the Taupo region. There's a bunch of things to do here. You can explore hot springs, gushing geysers, bubbling mud pools and amazing silica terraces at Orakei Korako Cave and Thermal Park. You should also see the Craters of the Moon, another great geothermal area.  You can easily reach the place by car from the heart of Taupo. There is an information kiosk and a car park at the entrance.
There are a lot of places to drop by when you are in the North Island of New Zealand. And there are more waiting for you.
Find that out next week as we give you more about Gisborne (the home of

Hicks Bay motel

), Auckland, Bay of Islands, Hamilton up to the northernmost of the North Island – the Cape Reinga region.