Some Best Places to Visit in New Zealand
Best Places to Visit in New Zealand, Surrounded by rolling hills and a sparkling harbor is New Zealand's capital city – Wellington. It is situated in the North Island and is one of the prime tourist destinations in NZ. Wellington's native beauty never failed to captivate its visitors as it was tagged as one of the best cities to visit according to the Lonely Planet in 2011. Wellington city had gone through different names throughout the history from Te Whnganui A Tara, to Port Nicholson to Lambton Harbour.
Northland, another region in New Zealand, is thought to be the first place discovered by early Maori (Maori* first inhabitants in New Zealand). One of the most important historical events to happen in Northland is when the Maoris and the European people signed the Treaty of Waitangi in 1840.
Northland's fascinating yesteryears are portrayed by grand old homesteads, quaint white churches and tiny wooden cottages found around the region. Today, as you visit the Northland region, you'll get to enjoy many activities such as golfing, swimming, sailing and diving on pristine white beaches.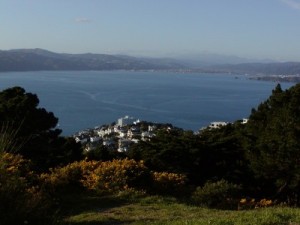 When you're in New Zealand, you should not miss Higwic, one of NZ's finest timber Gothic houses located in Epsom. Higwic was built back in 1862 and the house is also used for filming music acts such as the Goldenhorse and Rhys Darby.
Gisborne, the first city to see the sun rises each day, is located in the north end of Poverty Bay. Gisborne is a city with fascinating tales to tell and the preserved Maori culture is the evidence to that. Those artistically painted Maori churches, carved meeting houses and the Tairawhiti Museum and Arts Center are the proofs.
The architectural styles found in most sides of Gisborne were based in America and Britain. If you happened to visit Gisborne in New Zealand, you may also want to have some leisure walks on the Taiwhiti Heritage Trail, the ancestral land of the Maori. Gisborne is also where you can find the good old Hicks Bay motel which already served both locals and foreign travelers for more than five decades.
New Zealands Eastland Region Gisborne
New Zealand is a country of spectacular landscapes. From its idyllic white sandy beaches to its rugged mountains, it is hard not to fall in love with all this natural beauty.
Weekly updates on New Zealand's Eastland Region
Gisborne, the sunniest district and Best Places to Visit in New Zealand, is located on the Eastland Region. It is the first city in the world to see the sun rise each day. This place is a perfect get-away for adventurists and tourists, a region worth visiting at any times of the year. We will give you weekly updates on events and things to do and see in this beautiful region surrounding us.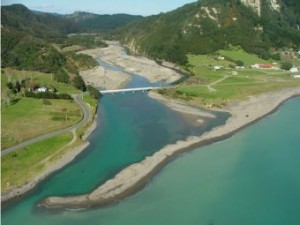 Eastwoodhill Arboretum is a popular walking track for backpackers. According to visitors, it is the arboretum's picturesque farmland and vineyards that captured their hearts. Within Eastwoodhill you can find large collections of exotic shrubs and trees. There are also a variety of walking tracks that covers all levels of mobility and fitness.
Another thing that you should not miss when visiting Gisborne is The Dome Cinema – a place of entertainment which prides itself for its unique ambiance. The Dome's captivating aura never failed to satisfy its guests. Its charming atmosphere of mixed romance and elegance added glamour to the room's modern theme.
If you're up for wine tasting, then you must come to the beautiful Inner Harbour where you can find the Gisborne Wine Centre. The wine centre offers weekly tasting and also serves locally produced pastries, juices and coffee.
Gisborne is not just an ideal get-away destination for adults; this is a only of Best Places to Visit in New Zealand that has got a lot to offer for the entire family.
The rejuvenating Morere Hot Springs
Take your love ones to the rejuvenating Morere Hot Springs which are located in the East Coast of the North Island. These springs produce 250 000 liters of ancient sea water which are widely known for its therapeutic values.
Take in the spectacular sights of Gisborne waters aboard the historical vessel – MV. Takitimu, the oldest pilot vessel in New Zealand. Enjoy dolphin watching and the amazing views of Kaiti Hill, Sponge Bay and Young Nick's Head.
And the best place to stay in the Gisborne region is the Hicks Bay motel where you can treat yourself with the breath-taking views of the Pacific Ocean. Surrounded by the untouched beauty of nature, you can have rejuvenating bush walks around plus, enjoy the motel's outdoor swimming pool.
Rere Rockslide – Free Exhilarating Fun for the Adventurous!
The Rere Rockslide is a beautiful natural wonder which presents much fun for the adventurous, and a wonderful view for those who would rather stay safe and dry during these chilly winter months. We can recommend that Rere Rockslide is one of the Best Places to Visit in New Zealand. For those wanting in on the adrenaline rush, we recommend you first visit the Gisborne i-SITE Information Centre (209 Grey St., Gisborne) to rent a FREE wetsuit to remove some of the chill. There are also options to pay a small fee for a sled rental (per hour or per day) if you prefer a little extra sliding equipment. You'll also be able to gather more information from the friendly, knowledgeable staff, including the best route to take and recent reports of the rockslide conditions.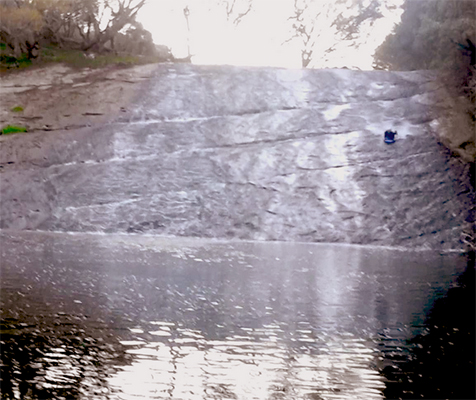 Be sure to pack a picnic lunch, or pick up some snacks while you are in Gisborne before making your way out at the rockslide. Warm clothing and extra layers are strongly advised. Adventurous sliders will also want to bring change of clothes and a towel to dry off. Facilities are available at the rockslide site for public use.
Visitor reviewers from TripAdvisor.com reported smaller crowds during these cooler winter months, while still offering a spectacular view; the essence of which cannot be completely captured on film. Be advised that the water is also freezing, so strong discretion is advised when deciding whether to go down the rockslide. Many visitors reported that they had a lot of fun just watching the "crazy youth" skim down the slides. Whatever your pace, bring a camera to capture the wonder and the fun!
If you have adventure visits in New Zealand Don't hesitate to call Hicks Bay Hotel at +646 864 4880. Were always here to help!!