The Best Things To Do In Waiheke Island, New Zealand
In the Hauraki Gulf of New Zealand lies Waiheke Island, which is the gulf's most populated island. If you're landing in the city of Auckland for a vacation, Waiheke is about 11 miles off the city's coast. More locals and tourists are flocking the island every year and for good reason.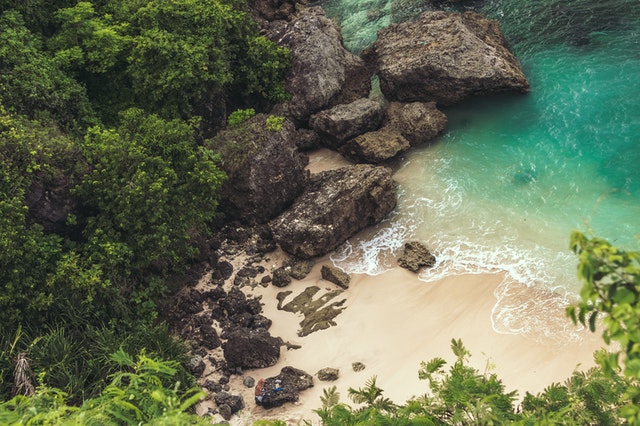 Now, you might wonder, "what's so great about this island?" Plenty, for starters! Here is a quick list of the best things to do in Waiheke Island, perfect for your next trip.
Have A Sip Of Wine With A Good Meal
If there's one thing you should know about Waiheke, it's that vineyards are all over the place. This is due to the island's soil being perfect for growing grapes. There are over 30 wineries on the island, so you won't run out of choices. Unleash your inner wine connoisseur as you look for a winery or two that offer free tasting!
And it's not only wine that you can indulge in on Waiheke. You can pair that excellent glass of Pinot or Sauvignon with a hearty meal. Many of the popular wineries out here also have restaurants, such as the Mudbrick Vineyard. Enjoy the best cuisine this side of New Zealand while looking at the stunning scenery. It will be a dining experience as pleasant as anything you'll ever have. Perfect for a date with your beau!
Enjoy The Crystal Clear Waters
Truth be told, there's more to Waiheke than wineries. They might be what the island is most famous for…but the beaches! Oh, the beaches! These coastal wonders are so pristine, you'd be hard pressed to find them anywhere else.
Make sure to visit during the summer when there's a lot of water sport activities on the offer. If you want to surf, Onetangi Beach has the best waves that the island's coastline can offer. And if there's no more slots for surfboards, you can go Stand-Up Paddleboarding (SUP) instead. Not sure what it is? Simple: imagine a surfboard, but you're standing up on it while holding a paddle or oar.
Lastly, you can also rent jet skis and kayaks! Hop onto these vessels and explore the island from a unique vantage point. You will get to see hidden alcoves, caves, and even lagoons that you won't see if you're landlocked on the beach. And if you're lucky, the people who own the boat rentals can point you to the best spots that not a lot of people know!
Go Ziplining
The adrenaline rush that you get from ziplining is almost unbeatable. More so if you ride across a thick canopy of trees. This is among the most popular things to do in Waiheke Island, because of the thrill it offers. Ziplining can make you go as fast as 31 miles an hour on the steepest line! All you gotta do is strap in, and let gravity do the rest.
Try Out Archery
Who here volunteers as Tribute? If you raised your hand, channel your inner Katniss Everdeen with archery ranges. Practice with a standard bow and earn the ultimate bragging rights as a marksman. There's also laser clay bird shooting, for those who desire a real challenge: that means hitting a moving target in the air.
Final Thoughts
Waiheke Island's wonders are waiting for you to uncover and experience them. This list is only a handful of all the sights and sounds you'll encounter. So on your next trip, be sure to stop by!