The Most Beautiful Places In New Zealand North Island That You HAVE To Visit
New Zealand is famous for its spectacular views, that much is certain. However, the North Island is something different. Something almost… magical. Its beauty is almost without measure, that you could swear can only be seen in movies. If you're looking for some of the most beautiful places in New Zealand, North Island is the place you have to be.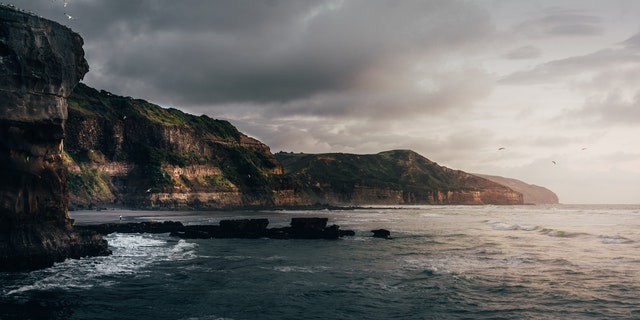 South Island must get most of the credit for its beauty, but its sister to the north is nothing to scoff at. On your next visit, these magnificent locations should be in your bucket list.
Waitomo Glowworm Caves
These caverns are among the most beautiful places in New Zealand. North Island itself has a lot of natural wonders, but they can't compare to this place. Entering the cave system, you feel like you're passing through another world. The glowworms in the cave are endemic to New Zealand, making the experience even more unique. You can call it Mother Nature's Light Display; magnificent enough to rival any LED light shows.
Taupo
This quaint lakeside town is within full view of the majestic Lake Taupo, which is New Zealand's largest lake. The lake is smack dab in the middle of North Island and jam packed with geothermal wonders. Hot springs, bubbling mud pools, and some of the best trout waters in the country. Seriously, you gotta try Taupo trout. It's so delicious.
There's all sorts of exciting things to see and do around town as well. For adrenaline junkies, there's the Taupo Bungy jump platform over the Waikato River. This river is also New Zealand's longest, and it connects to the lake. The platform is so high up, that you might be able to touch the water on your first jump.
While still in Taupo, you can also visit the Mine Bay Rock Carvings. It features ancient Maori sculptures commemorating their settling of New Zealand. Taupo's rich history won't disappoint since you can access it via a boat ride through pristine waters. It's simply a place that won't stop giving.
The Pouakai Crossing + Mount Taranaki
Hiking is the most accessible form of adventuring. So if you love to hike, why not see the amazing Mount Taranaki while you're at it? You can go for a full day hike along the 12-mile Pouakai Crossing, which skirts along the slopes of the mighty peak. Spectacular views are the norm during this hike, so you'll spoil yourself to the high heavens.
The Pouakai Crossing is part of the massive Egmont National Park system. Throughout the entire park, you'll see some of the best natural wonders that New Zealand has to offer. Lush waterfalls, mossy swamps, and rain forests are ripe for photo opportunities. Do you want to have a surplus of Instagram-perfect locations on your next trip? Then visit the Egmont National Park and hike the Pouakai Crossing and the other hiking trails within. You will not regret it.
Hobbit Village/The Shire Movie Sets
This one is for the massive Lord of the Rings fans. If you don't already know, North Island houses the actual movie sets used in the LoTR and The Hobbit trilogies. You can visit the Hobbit Village in The Shire and see it just as it was on the big screen: lush, magical, and dreamlike.
Some movie sets are often abandoned and unmaintained after filming is complete. Not this one. You can see the accuracy of the details and how complete the village is. Different sized Hobbit holes? Check. Bag End? Check. Chimneys billowing smoke? Check. And there's no sight of modern civilization anywhere, further adding to the immersion. Don't be surprised if you find yourself wishing that you could meet Bilbo Baggins right then and there.
Experience The Wonders Of North Island And Stay At The Hicksbay Motel!
North Island, NZ is a wondrous place begging for you to explore it. It should never be a matter of if you're going, but a matter of when. So start planning your next vacation here, and when you do, come stay at the beautiful Hicksbay Motel! Enjoy magnificent ocean views and the cool breeze before you embark on a journey across North Island. See you there!