What to Do in Auckland: 7 Exciting Activities for You and Your Family
You don't have to wait for the next holiday season to have an exciting trip. Whether it's your birthday or wedding anniversary, anything can be a reason to travel and see what the world offers. If you are visiting New Zealand soon, it would be better to plan and make a list of the thrilling activities you can do in the country. If you are running out of ideas about what to do in Auckland, take a look at the list below.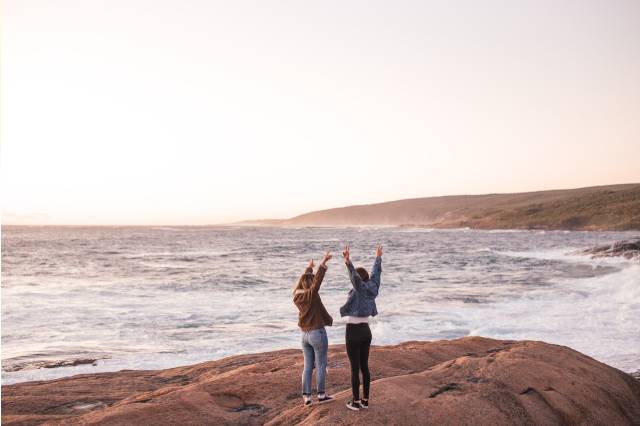 What Can You Do in Auckland?
New Zealand is blessed with breathtaking sceneries and natural resources. If you want to see the country's authentic beauty, starting in Auckland is highly recommended. One day is undoubtedly not enough to make a round trip in this urban area. To make the most out of your Auckland journey, here are the things that you can do:
Capture the panoramic view of the Matakaoa Point. After a long day trip to Auckland, you may need to take some rest and regain your energy. The best way to do it is to relax at a unit where you can see the astounding beauty of Auckland. Book an affordable motel accommodation and leave yourself in awe with the lovely ocean view which looks out onto the Matakaoa Point. It will help you unwind from your long journey to Auckland.
Create a memorable trip to the world's largest penguin colony exhibit.|

Aside from the spectacular ocean views, you will surely enjoy your trip to the Sea Life Kelly Tarlton's Museum. It offers the world's largest penguin colony exhibit where you can witness the adorable King and Gentoo Penguins. These birds swooping and spooning through the icy cold seawater will surely leave your hearts in awe.

Have a thrilling experience at the Auckland Sky Tower. If you are thinking about what to do in Auckland, something that will get your hearts pumped, then try to include the Auckland Sky Tower in your list of itineraries. It is located in the heart of Auckland's Central Business District. It is one of Auckland's tallest buildings where you can see the skyline. If you are not afraid of heights, you can choose between SkyJump or Skywalk or do both.
Kayak to Rangitoto Island. Kayaking is a family-friendly recreation that is ideal to do in Auckland. You can have a kayak tour to Rangitoto Island, where you can see the stunning Waitemata harbor as well as Auckland's highest and largest volcano. The kayak tour is a relaxing way to do if you are tired of the morning and afternoon activities.
Relax under the stars at the Great Barrier Island's Dark Sky Sanctuary. The best way to end your trip is to view the blanket of stars at the Dark Sky Sanctuary. Create unforgettable astrophotography adventures when you visit the Great Barrier Island. Any photography enthusiast will fall in love with the place because it is a perfect opportunity to do stargazing and capture the night sky. The island crews can tell you when is the best time to photograph based on the moon and tides, weather, and the Milky Way Position.
See the country's treasures at the Auckland War Memorial Museum. Do you love educational trips? You can have it at the Auckland War Memorial Museum, where the significant collection of Māori treasures (taonga) are kept. In this place, over 1000 taonga are displayed, especially in the main Māori galleries. Having a tour of this museum is a great way to discover the country's treasures. It's one of the ideal activities to do when talking about what to do in Auckland. This is because it tells a part of the country's history, which is something to consider when traveling.
Tour at the Island of Wine.
Wine enthusiasts will love the Waiheke Island, also dubbed as the Island of Wine. You can do several things here, including beach trips, jet ski adventures, zip lines, and of course, winery trips. Enjoy wine tasting in the island's beautiful vineyard while overlooking the Rangitoto and the Hauraki Gulf.
Are you still thinking of what to do in Auckland? As you can see, there's a lot of recreational activities that you and your family can enjoy. All you need is to choose something that fits your budget and your preferred destination. From seeing the panoramic ocean views to enjoying wine tasting, Auckland has the most exciting things to do in New Zealand.
Aside from making a list of what to do and what to see in Auckland, don't forget to book an affordable motel accommodation with us! We have several rooms where you and your family can stay. Choose comfort and tranquility at Hick Bays Motel Lodge.