Your Quick Guide To Exciting Things To Do in Paeroa, New Zealand
Travelers to New Zealand are bound to come across a bottle of L&P (Lemon and Paeroa) at a local store at any time. But what you don't know, is that the town where it was first produced, Paeroa, is one place you should never miss out on.
In truth, it's hard to miss out on the town itself. Paeroa is packed full of interesting sights and sounds. The vibrant community has a reputation for hosting exciting events, with really good reason. This is why it is called, "The Events Capital of the Coromandel Peninsula."
There are all sorts of interesting things to do in Paeroa, and here are several of them to get you started!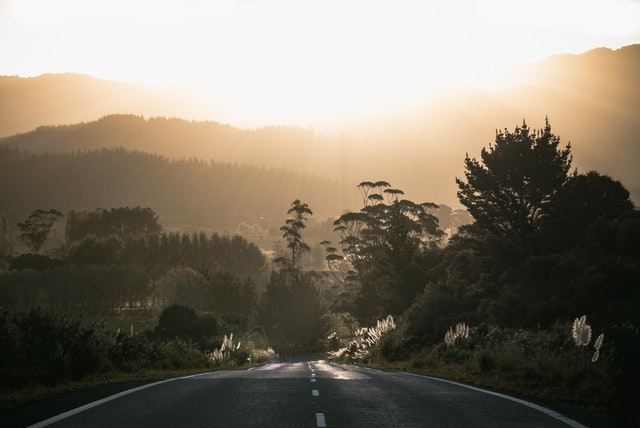 1. Take A Photo With The Giant L&P Bottle
Visiting Paeroa is never complete without this! It's almost a requirement to visit! New Zealand's beloved soft drink, the eponymous Lemon and Paeroa, or L&P, started in this town and to commemorate the soft drink's beginnings, a giant L&P bottle stands along Normanby Road on State Highway 2.
The significance of L&P's connection to Paeroa, besides its name, stems from its history. Back in 1907, people came across a spring containing carbonated therapeutic water. They then had the idea of mixing it with lemon, turning it into New Zealand's first very own soft drink. Even though L&P is no longer made in the town, its legacy still stands.
2. Partake In Exciting Events
One of the best things to do in Paeroa is participate in the events. For instance, make sure you visit during February. It's the time for the adrenaline-pumping Paeroa Street Circuit motorcycle race. It attracts as much as 15,000 spectators every year, being one of the biggest in the country. This is one for the avid motorcycle racing fans out there wishing to see the best of the best compete.
For those who want to experience the town's highland heritage, come see the Paeroa Highland Games. It's also held in February, during the second Saturday of the month. You can see almost all the hallmarks of a typical Highland Games event here. Things like, bagpipe competitions, heavyweight field events, you name it!
There's also the Evening Tattoo, which is the highlight for many attendees. Hundreds of pipers band together in a massed band performance sure to bring chills down your spine. There are also highland dancers, Celtic singers, and fire performers to name a few. There's way more to the Evening Tattoo, but you have to see it to believe it.
3. Karangahake Gorge and Hauraki Rail Trail is a 2-for-1!
"Breathtaking." This word doesn't even do the Karangahake Gorge justice. If you ride a bike through the Hauraki Rail Trail (another must-do in Paeroa), this gorge is among the stops. The place itself seems straight out of a fantasy novel! It has lush green framing the rushing river below. And aside from the beauty, of course it also has its history. The gorge is home to New Zealand's version of the California Gold Rush, where a lot of prospectors struck gold.
4. Experience Local History
Op Shops are all over Paeroa waiting for you to come and see what they have. If you don't know what an Op Shop is, it's the local slang for secondhand stores. Visit one on your next day out and you might find the next centerpiece for your home.
When the Op Shop visits are over, you can visit some of the many museums and local galleries. To start, there is the Paeroa Society of Arts, where local artists display some of their best works. Here, you can indulge in the local culture even more. Lastly, you can visit the tribal meeting grounds, or marae, of the Ngati Tamatera Maori tribe.
5. Come Visit Paeroa And Stay At The Hicks Bay Motel!
Paeroa's wonders are all waiting for you, so come check it out today! Stay at the Hicks Bay Motel and treat yourself to world-class views and authentic cultural experiences. Enjoy magnificent ocean views and the cool breeze before you embark on a journey to Paeroa.
See you here!