Commune with Nature at the Whinray and Motu Scenic Reserves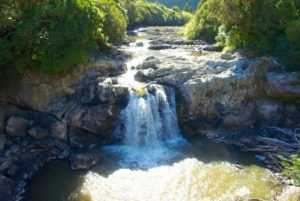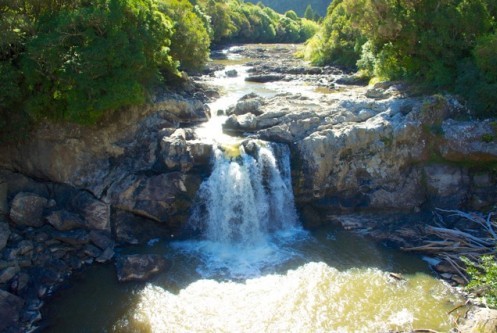 Marvel at the beauty of Mother Nature at the Whinray and Motu Scenic Reserves near the Motu township on the East Coast. Explore wetland forests and experience a magnificent set of waterfalls.
What to expect
The Whinray Scenic Reserve covers 429 hectares of native forest where you'll find picturesque waterfalls on the powerful Motu River. The canopy features lacebark and tree fern, with kahikatea poking their heads above.
North Island weka, populations of which were in decline in the 1980s, are now found in abundance here. The reserve is also habitat for common bush birds and aquatic bird species.
The Motu Scenic Reserve covers 20 hectares in an area just past the township of Motu. The area is remarkable for having an oxbow wetland and an original kahikatea swamp forest. The kahikatea swamp forest here is one of only 2% left in all of New Zealand.
Walking and tramping at the Whinray Scenic Reserve
At Whinray Scenic Reserve, there's a 6.3-kilometre formal walking track. The Whinray Scenic Reserve Track is an old coach road that runs from the carpark on Marumoko Road, through native forest, and out onto the Motu Falls carpark. It's an easy walking track that will take you 2 hours and 30 minutes to complete.
The Whinray Scenic Reserve Track is suitable for all ages. No dogs are allowed on the track.
There is also a shorter route that takes just half an hour to walk. From the Motu Falls Road carpark, walk across the swingbridge and as far as you like along the old coach road. You will cross several small streams as you traverse the native forest.
Visitors are welcome at the Motu Scenic Reserve. However, there is no formal walking track in the area.