Finish Line Restaurant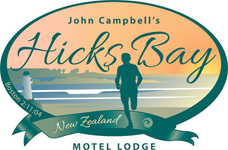 The Finish Line Restaurant and 2:11:04 Cocktail Bar
Enjoy a beautiful morning breakfast looking east out to sea or maybe a calm evening meal with the sounds of waves crashing on the Onepoto Beach below. Local staff is ready to prepare meals for you Out East.
The Finish Line serves good food daily.
"Finish Line"
Our new menu is driven by local ingredients and seasonal variations, that are sure to satisfy the most down to earth diners and even the pallets of those accustomed to the finest flavors and tastes the cooking world has to offer. Our New Zealand fare is similar to the cuisine of Australia. The cuisine of New Zealand is a diverse British-based cuisine, with Mediterranean and Pacific Rim influences.
Our licensed restaurant serves breakfast from 7:00 am to 8:00 am and dinner from 6:00 PM to 8:00 PM. For reservations, you may call us +646 864 4880 or book online.