LINK TO John Campbell's Archive 17 June 1991 RUNNERS WORLD ILLUSTRATE ARTICLE
List of New Zealand Athelete winners of the Boston Marathon
The memorial was installed in 1996, therefore Lisa Hunter- Galvin's name as the 2015 winner would not be listed. We have a few images of the Boston Marathon memorial on our Public Art Boston website. But to get images of each of the individuals you mentioned inscribed on the seal, required I go out and specific take pictures for your inquiry. The pictures are below.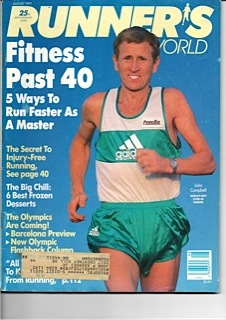 I wish I could have that time over again
ages 40-49 2:11:04 April 1990
You don't know how you are going to feel at the race. That's the problem
Don't start the race too fast. Start the race with even splits in mind
John Campbell Photo Gallery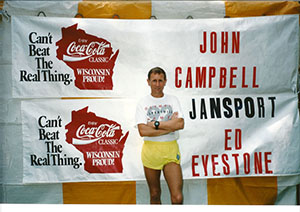 Don't get carried away on the down hil going too fast.
– Use – It – As –
Relaxation
– A Collectable Experience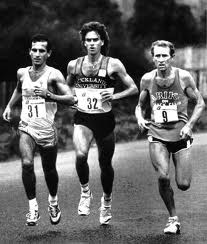 1988 B.A.A Boston Marathon
– Men's Open 6th
1989 B.A.A Boston Marathon
– Men's Master 1st
1990 B.A.A Boston Marathon
– Men's Master 1st
Men's Masters Course Record
– 2:11:04 (ages 40-49) 1990 – 2012 Course Record 2:11:04 22yrs
Men's Seniors (ages 60+) Clive Davies
– 2:43:20 1981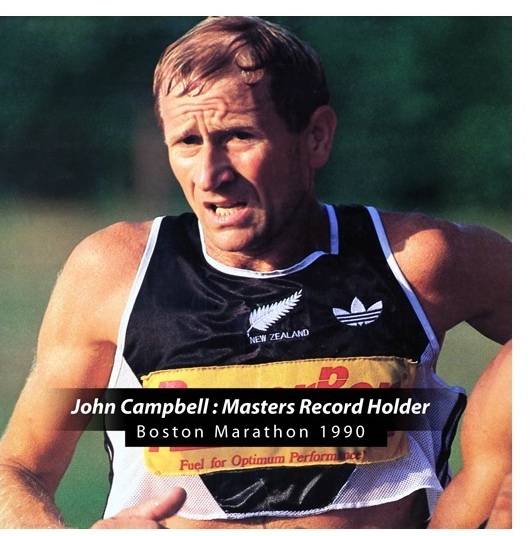 Te Runanga o Ngai Tahu
John Campbell was born on 6 February 1949 on the Treaty of Waitangi public holiday. In 2006 he discovered his maori heritage of Ngai Tahu.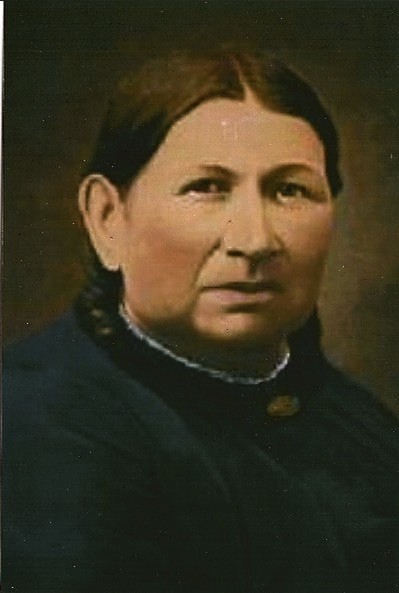 Waihopai Runaka "Jane Brown" kaumatua 1215 and 1144
Captain Robert Brown came from Australia as the Captain of the whaling ship "Glory" while he was here he married a Maori Princess called Te wharerimu, from the Ngai Tahu tribe. When she was married to Brown she was baptised and called Martha Te Wharerimu. She was born at Ruapuke Island, which is in Stewart Island. When they married they moved to Codfish Island and lived there, and Captain Robert Brown is in the history books as the founder of that island. They had five children all born on Codfish Island and Captain Brown was drowned at sea about 1844, his wife Martha is buried with her son Thomas at the Riverton Cemetery. Pictured above Jane Brown (Mrs Edwin Palmer)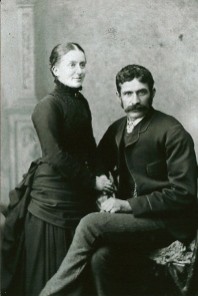 Te Runanga o Otakou "Wharerimu Brown" kaumatua 1289 and 1071
Captain Robert Brown's son "Robert" was the father of George Edwin Brown, the man in the photo above. This is where the maori line comes from. George Edwin Brown came to Henley and he lived at the maori kaik there, where he owned and farmed land, and this was where John's grandfather Walter Maxwell Brown was raised. Above George Edwin Brown and Helen McNaught married on 6 February