Roughing it at the Raukumara Conservation Park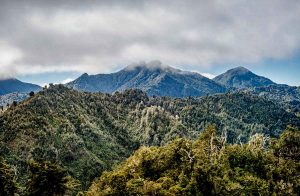 This beautiful biodiverse region offers so many fascinating experiences for the Nature lover and outdoorsman. At the 115,000-hectare Raukumara Conservation Park, you can fish the Motu River, climb Mount Hikurangi, and mountain bike or walk the Otipi Road.
Raukumara Conservation Park is one of the least visited and least developed areas in the North Island. The whole conservation park is nearly completely covered in native forest consisting of tree and shrub species like rata, rimu, kamahi, miro, totara, rewarewa, and beech.
The conservation park is home to numerous native birds like the tui, fantail, kaka, kereru, and blue duck. There is also a wide varsity of animals, including native skinks, bats, lizards, and frogs.
Activities at the Raukumara Conservation Park
There are numerous activities for adventurers to enjoy at the Raukumara Conservation Park. Mountain biking, walking, tramping, and mountain climbing enthusiasts come to the slopes of Mount Hikurangi. Some consider the peak of this mountain as the first piece of land anywhere in the world to greet the morning sun.
Three river systems flow through the Raukumara Conservation Park. The Motu River is popular among fishermen and whitewater rafters.
What to expect
This is a restricted fire area. Permits are required to light fires anywhere in the Raukumara Conservation Park.
Visitors to the Raukumara Conservation Park should prepare for rugged terrain and sudden and extreme weather changes. During heavy rainfall, water levels in the rivers and streams may rise rapidly. When this happens, water levels in the rivers may take a while to drop.