A One-of-a-Kind Horseback Riding Experience With Eastender Horse Treks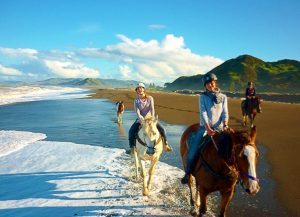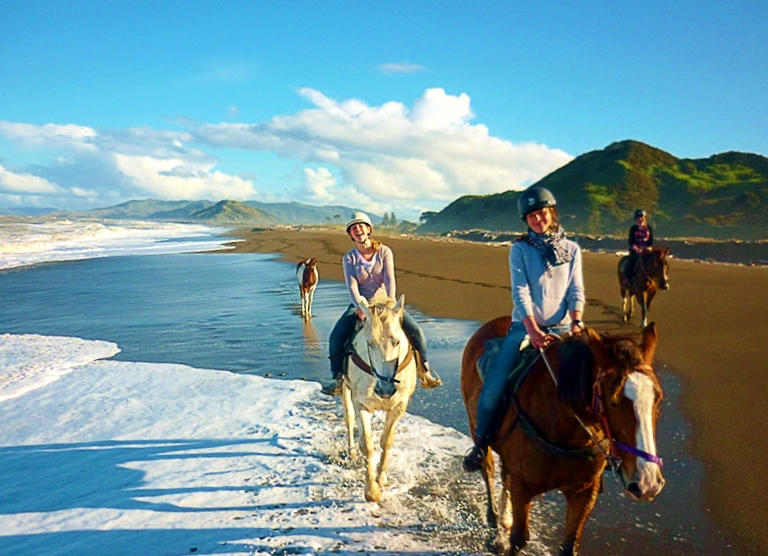 Imagine riding a horse across the powdery sands of a picturesque beach or through the verdant bush country. If you're on the East Cape, you can turn this vision into reality.
Eastender Horse Treks makes it possible. They offer guided horseback riding tours through breathtaking landscapes on beautiful and reliable horses. The treks even have a touch of Maori culture.
Whether you are a fan of horses or the bush country — or both — you'll enjoy the opportunity to trek through the gorgeous Rangitukia terrain. This is an experience suitable for all ages and is a great family bonding activity.
What to expect
Eastender Horse Treks takes riders of all experience levels out on tours on the beach or in the bush of Rangitukia. The settlement is located about 10 kilometres to the south of East Cape. It's a 2-hour drive from Gisborne.
The horseback riding tours are all about the incredible landscapes and the thrill of horseback riding. You can ride on the pristine beach, through the crashing waves of the Pacific Ocean, or trek through native country, crossing streams, canyons, and hills on the way.
You can opt for the Main adventure (beach, river crossing, hills), the Beach adventure, the Bush adventure, or a combination of the last two. Whatever trek you choose, there are spectacular vistas all around.
Before you go
Horseback riding with Eastender Horse Treks is an activity that the whole family can enjoy. Before the trek begins, guests will be given safety and riding instructions. Riders are required to wear helmets during the trek.
To get to Eastender Horse Treks, head east on Highway 35 and enter Rangitukia Road. Continue on this road for 8.6 kilometres until you reach the site.