Saint Mary's Church — The Jewel of Tikitiki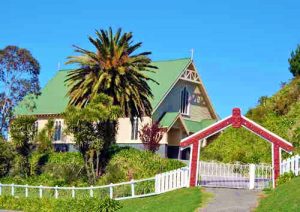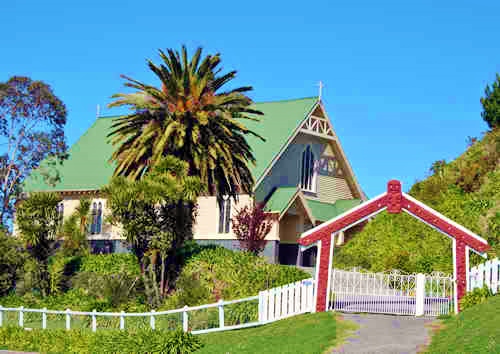 If you are touring the East Cape and driving down the East Coast Highway, don't miss St. Mary's Church. It's a beautiful Anglican Church of great historical and spiritual value to the people of the region.
The church looks out over the town of Tikitiki. From the outside, the structure looks quite ordinary. But inside, it's a treasure trove of stunning Maori architectural design.
You'll find intricate Maori carvings, woven wall panels called tukutuku, pews strewn with handmade cushions, and the most breathtaking stained glass windows featuring Maori themes. The carved gate and the memorial above the church also boast Maori designs.
St. Mary's Church is built on land where a fort used to stand. It holds great significance for the Ngati Porou iwi. Heritage New Zealand classified St. Mary's Church as a Category I Historic Place.
History of Saint Mary's Church
The church was built between 1924 and 1926 to honour the Ngati Porou soldiers who served and died in the First World War. References to those soldiers are weaved into the carvings, wood panels, and stained glass designs inside the church. A stained glass window features a couple of Maori soldiers gazing up at Jesus Christ on the cross.
The names of the fallen soldiers, as well as those who died during the Second World War, are recorded on a plaque inside the church.
What to expect
There is no admission fee. However, St. Mary's Church welcomes donations for its upkeep. This is an active place of worship that is also a popular tourist spot.
After visiting the church, climb up the hill to the Ngatiporou Maori Batallion Memorial. It is located above St. Mary's Church on Pukemaire Hill.