Gisborne Through the Years
Gisborne Through the Years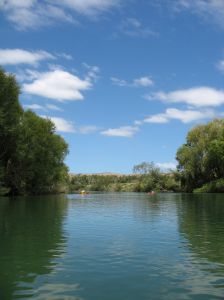 Whether you are a local or an occasional vacationer in Gisborne, you surely did fell in-love with those stunning beaches, beautifully painted meeting houses, artistically carved Maori churches and those breathtaking lanscapes that this region have.
Located in the northeastern part of New Zealand and is named after the early Colonial Secretary William Gisborne, Gisborne is tagged by Maoris as Tairawhiti or the coast upon which the sun shines across the water.
A quick look back…..
For the past five decades, a lot of things had happened in Gisborne – things that are a part of the notable places found in this region.
In 1955, girls' premier secondary high school, Gisborne Girls High School opened. In the same year, the Gisborne borough became a city. In 1959, Roebuck Road Bridge over Taruheru River opened and on 1960, Hicks Bay motel, a Kiwiana lodge was built on the East Cape.
In 1961, Lyton High School opens. The first traffic light in Gisborne was built in 1964 and in the same year, television reached the region. A magnitude 6 earthquake hit the town in 1966. On 1975, Watson Park was developed.
Year 1983, a severe drought that last 126 days occurred. On 1985, Gisborne Hospital opened. In 1992, the East Coast Forestry Project was introduced and in 1993, the Community Trust was formed. The first Rhythm and Vine at Waiohika.
Gisborne in the 2000s up to the present
Gisborne remained popular to tourists and is still one of New Zealand's pride. It is surrounded by scenic reserves, rugged mountains, stunning beaches, walking trails, great winery collections – just to name a few!