Mark Your Calendar for These Three Big September Events in Gisborne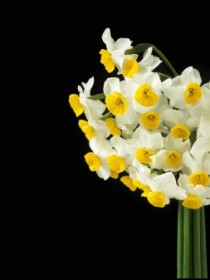 Aside from beautiful rugged mountains, idyllic beaches, beautiful walking trails and the interesting Maori culture, Gisborne events are also much awaited by locals and tourist visitors. This September, mark your calendar for these three must-see events.
The 87th Annual North Island National Daffodil Society Show (September 13 to 15 2013) – Hosted by the Poverty Bay Horticultural Society and held in the Showgrounds Event Centre is a show that displays various types of daffodil. Show starts at September 13, 2 PM and ends on September 15, 10:30 AM. When you're here, visit Hicks Bay motel for best Kiwiana accomodation.
To Be Pacific (September 20 to November 24 2013) – Gisborne's first large scale collective pacific exhibition is here! The event will be open with exhibition of traditional dance performed by members from Tongon and Cook Island community. Expect gerat Kiwiana foods too! Featuring 22 different pacific artists like JakkiLeota-Ete, KahuFalaoa, Manu Caddie, Chris Van Doren, Anita Jacobsen, Grace Taylor, SheyneTuffery, Lina Marsh, iki Hastings- McFall, Glenda Vilisoni, Sale Jessop, Leanne Clayton, CeePalalagi, AnivaFitisemanu, Fili Taylor, Christie Patumaka, Dagmar Dyck, Rowena Fuluifaga, Nanette Lela'ulu, Sylvia Masters, Loloma Andrews, Merisa Bickerstaff, Siliga David Setoga, and the works from senior school students from Lytton High School, Campion College, and Gisborne Boys High.

The Truth About Fasting (September 24 2013) – Hosted by Sean Shivnan Pharmacy and presented by the Fastmaster, Jason Shon Bennet, The Truth About Fasting will educate you many things such as how you can break out from food addiction, how to do a nourishing fast regularly in intelligent ways and all other life changing benefits of fasting. The event will happen in Poverty Bay Club and it will last for two hours. Event starts at 6:30 PM.
To enjoy the most, bring your families and friends!