Te Araroa The Long Path History
Te Araroa; The Long Path History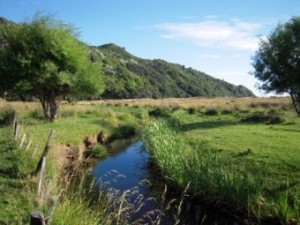 Te Araroa Trail, New Zealand's longest tramping route is approximately 3, 054 kilometers. The trail starts from Cape Reinga to Bluff.
If you were to ask previous walkers who had been to the trail, their first definition would be; not your usual backcountry route.
Te Araroa has a lot to offer.
From river valleys to farmlands to rugged mountains, forests, volcanoes and up to the interesting Kiwiana culture, no wonder why the trail is one of the most prefered destinations by campers. The Long Path is also linked to many historic and scenic locations in NZ. For instance in East Cape, the trail is close to NZ's popular 600 year old pohukutawa tree and along Te Araroa Road you'll also find our fifty year old Hicks Bay motel.  
Most backpackers reported that it takes around three months to complete the entire trail.
History beyond the making of the trail…
Te Araroa Trail has been conceived decades ago but it was only in recent years that the dream finally came true.
It started in 1975 when the New Zealand Walkways Commission set a goal to build a long scenic trail in NZ. From 1983 to 1984, Rex Hendry, a New Zealand Taranaki man did a wilderness walk and explored possible routes for the planned trail.
Nothing happened to the New Zealand Walkway Commision's plans. Instead, the organization turned into the Department of Conservation.
In 1994, Te Araroa Trust was formed after writer Geoff Chapple advocates an article dedicated to reviving the trail.  And finally in 1995, Kerikeri-Waitangi the first trail was opened by Jim Bolger, the Prime Minister during that time.  During the year 1997, Te Araroa Trust mapped its North Island route and in 1998, Geoff Chapple walked on this route to proved its viability and heighten the project's profile. In 2002, Geoff Chapple walked into the South Island trail which was constructed back in '99.
Over the years, the Te Araroa Trail is backed by hundreds of dedicated volunteers. NZ's  Te Araroa Trust pushed the project to where they build new stretches of track as they gained support from local institutions, private landowners, the Department of Conservation and the government itself.
Eighty percent of Te Araroa trail became accessible in 2006. Although, by that time, even if the trail was not yet announced as open to public, there were many walkers who have already wandered.
It was on December 2011 when the route is officially opened to everyone.
Whether you intend to walk just a part or the entire trail,  expect to learn about New Zealand on your journey!