Heat Up Your Winter Visit In New Zealand With These Sizzling Concerts And Events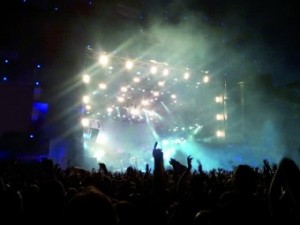 So you are looking forward for your winter travel to New Zealand this August. Your tickets have been booked and perhaps, you already listed your to-dos. You can almost imagine yourself sweeping the slopes of Coronet Peak, trying out the quarter pipe at Snow Park in Wanaka or maybe join in on a Southern Alps' ski club. But ,have you ever thought of going to concerts while you're in NZ?
Heat up your winter visit in NZ with these events presented by world renown artists and performers.
Daniel Bedingfield (August 1 – Studio The Venue, Auckland) British singing sensation Daniel Bedingfield is going to be at Studio The Venue in Auckland. There'd be a 90-minute live concert on where Bedingfield is expected to sweep the floor with his R&B-rock tunes.
General admission fee: $50.00
Visit Studio The Venue to know more.
James Blake ( August 2 – Town Hall, Auckland) – The 24 year old London artist will rock Auckland's Town Hall with his R&B and gospel songs on the 2nd of August.
For tickets check Secret Sounds to know the details.
Darren Watson ( August 15 – CPIT, Christchurch City) New Zealand's pride, singer-songwriter known for his blues styles will showcase his talent.
Visit Darren Watson's website to know more.
A Whitney Houston Tribute – There'll be a two and a half hour concert on each show which will be dedicated to the late pop icon, Whitney Houston. The performances will showcase Whitney's biggest hits like "I Wanna Dance With Somebody", "How Will I Know", "Didn't We Almost Have It All?", "I'm Every Woman" and "Step by Step".
Schedules:
August 1 – TSB Showplace, New Plymouth New Zealand
August 3 – Bruce Mason Centre, Takapuna Beach New Zealand
August 4 – Civic Theater, Rotorua New Zealand
Michael Winslow ( August 12 – ASB Theater, Auckland)- Known as The Man With 10 000 Voices, the superstar who can mimic almost every sound, is hitting the ASB Theatre in Auckland on the 12th of August. What to expect? Jets roaring, radio noises, guitar strums, cellphone tunes, barking dogs – name that sound and he'll probably know how to perfectly imitate it.
All Tickets' Prices : $69
Visit Michael Winslow's site to know more.
The Real NZ Comedy Show – (August 21 and 22 – Aurora Centre For The Performing Arts, Christchurch City) While you are in New Zealand, it wouldn't hurt to have some laughter to beat those winter blues. Join Ben Hurley, Dai Henwood, Steve Wrigley and Vaughan Kin of The Real NZ Show. It's going to be two nights of fun and entertainment!
Salsa Latina – (Almost all days of August – Christchurch, New Zealand) Whether you are an expert dancer or just wanted to bring the heat out of the cold season, the party night at Salsa Latina would surely be a great experience for you. If you don't know how to dance, no worries. You can get your first Salsa classes for free!
For schedules, check out Salsa Latina's website.