August Events In New Zealand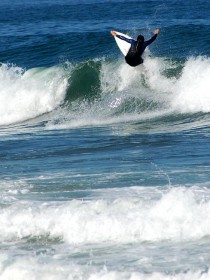 Even if it is still the winter season in New Zealand, there's actually much that you can do aside from skiing or hitting the slopes or locking inside your room because it's too cold for you outside. Aside from the fact that you can easily find comfort from motels in Gisborne, Auckland, Wellington or from other towns, there is also a wide range of activities that you can join in. There are sport events, food fest and annual happenings that you should also be visiting!
Before you head out of New Zealand, make sure to drop by on one or two of these events.
Check out the list!
Where: The Cloud, Queens Wharf, Auckland New Zealand
When: From August 7 to August 11 2013
What To Expect: Auckland Art Fair showcases different kinds of arts which come from premier galleries in NZ and Australia, crafted by the most sought-after artists in both countries. Expect great foods and wine as well as the opportunity to see (and maybe purchase?) NZ and Australia's best contemporary arts.
Where: Christchurch, Auckland and in Wellington
When: From August 1 up to August 4 2013
What To Expect: The must-attend culinary show in NZ is back. This year, with much more exciting happenings and outstanding demonstrations from the best chefs in New Zealand. Come taste or buy from the range of international and local wines, beers, coffees, foods and much more.
Where: Westpac Stadium, 147 Waterlook Quay, Wellington
When: August 24 2013
What To Expect: Will New Zealand men's national rugby union, All Blacks continues their dominance against Australia this year? Find out and watch the game live at Westpac Stadium!
Where:Alexandra Park Raceway, Greenlane Rd West, Auckland
When: August 2 2013 (5:30PM – 11 PM)

What To Expect: Indulge your tongue to some Asian cuisine! The Thai chefs are ready to boost your tummy with their exotic dishes. Visit the Alexandra Park Raceway on August 2!
Where: Milford, Auckland
When: August 7, 2013 – 6:00 PM
What To Expect: Heat up your winter visit in New Zealand. Join the Rat Race! The Rat Race is a 5k running event held at the Milford Cruising Club. The race will start from the Milford Cruising Club (located at 24 Craig Road, Milford, Auckland).
Coromandel Classic Multisport
Where: Thames, New Zealand
When: August 23 – 25 2013
What To Expect: Join in with New Zealand's top athletes as they race to the Coromandel ranges. From beach surfing to hiking the sub-alpine forest and much more activities, surely, it'll be an adventure-filled day!
Where: War Memorial Theater, Bright St, Gisborne
When: August 20, 7:30
What To Expect: Do you love classic music? Be serenade by the searching rhythm and dark melodies from the best of Beethoven's symphonies presented by the New Zealand Symphony Orchestra.