Do I Have A Place To Stay In When Im In East Escape New Zealand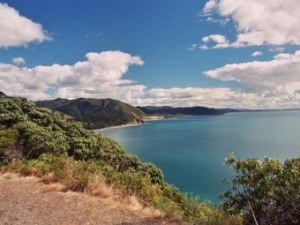 The East Cape.

It is one of the most isolated areas in New Zealand yet, it's also where you can find nature's beauty beyond words. The East Cape is rich in Maori culture, history and whaling. Here is where you can see magnificent coastline, pretty bush valleys, stunning farmlands and beautiful roads. There are also long flat beaches that are set in between headlands to the east.
Yes, the place sounds promising, but, since this is an isolated area, where will I stay?
You can't expect big shopping centres, luxury hotels or party houses like those in Vegas when you're in the East Cape but, there are good hostels around the area. You may also try free-camping although just make sure that you ask permission from the local Maoris to avoid discriminating their sacred lands. For better comfort, check in at Hicks Bay motel, located just in Te Araroa Road, Gisborne, and enjoy the stunning view of the Pacific Ocean! When you're in Te Araroa, you should also see Te Waha-o-Rerekohu, New Zealand's largest and oldest Pohutukawa tree.
A list of other things that you should do when you're in East Cape…
Visit the historical Maori site – Cape Runaway

Climb Mt. Hikunrangi

Go to East Cape Lighthouse

Visit isolated coastlines nearby

Go fishing

Visit churches and traditional marae

See Maori carvings

Visit The Morere hot springs

Treat yourself with delicious honey ice cream and a tub of homemade macadamia in Pacific Coast Macadamia

Drop by at Tolaga Bay Cashmere Company

Try jet boat tours at Motu Rivers
If you are interested in the Maori's way of life, visiting the East Cape region will surely fascinate you.