Places To Stop By When Youre In Te Araroa New Zealand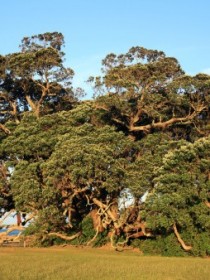 An overview to one of New Zealand's most remote yet breathing areas…
When you're in New Zealand, one place that must be in your bucket list is the trail of Te Araroa. Officially opened in 2011 for hikers, Te Araroa is one of the world's longest and best walking trails. Today, the trail is popular to both the locals and foreign hikers onto which a full expedition in this track would commonly take weeks to complete.
Also known as The Long Path, the Te Araroa trail is about 3000 km which starts from Cape Reinga to Bluff. The trail is designed for hikers easy access to the heartland of New Zealand
The Long Path is different from your usual back-country walking tracks.
When you're in Te Araroa, you'll witness New Zealand's stunning nature's beauty. This is because The Long Path itself is surrounded by spectacular volcanoes, rivers, valleys, historical places, beaches, bushes, forests and it is connected to townships, cities and settlements. Plus the locals are very friendly and the Kiwiana's foods are so delicious!
Here are a few places that you might want to stop by when you're in Te Araroa.
St. Mary's Church – one of the finest Maori churches in New Zealand, the Saint Mary's Church was built back in 1924. The church's decorations display mixtures of two cultures – Eurpean and Maori. The memorial board in St. Mary's Church's listed names of soldiers from Te Araroa who dies in world wars.

Wakaangiangi and Karakatuwhero Valleys – Here is where you can find nice picnic and swimming spots. You can also arrange a safari to conduct hunting activities or fishing trips.
Pohutukawa Tree – the largest and oldest pohukawa tree in New Zealand is found in Te Araroa. The tree is named Te Waha-o-Rerekohu and it is now 600 years old!

Hicks Bay Motel – Speaking of great sceneries – located just at Te Araroa Road, is Hicks Bay motel, a 50-year-old motel that offers Kiwiana comfort to all its guests. The motel is dramatically set in an area on where you have a great view of the Pacific Coast! It's the perfect place to rest at after your long day of hike!
If you are planning to hike the entire track, know that some parts of the Te Araroa trail are remote so don't forget to bring enough foods, money, clothes and other basic needs for your journey.