A Quick List of the Greatest Skiing Destinations In New Zealand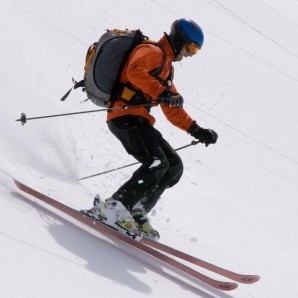 Say, your flight to New Zealand fell on the last week of August. You are super excited. Your bags are packed, your to-do list is secured on your record book and you have a pocket full of cash. Incredible sceneries, beautiful rugged mountains, Top ski destinations and friendly locals – these are just a few of the reasons why you're about to hit the plane and head to NZ. Skiing is definitely on your activity list but you aren't sure if there are still snows to play at because the NZ's winter time is about to end.
No worries.

During the last few days in August and even the first week of September, you can still expect reliable snows from the known Top ski destinations playgrounds in New Zealands.
Where to go?
Central North Island – a number of great skiing destinations are found in the Central North Island of New Zealand including the popular Mt. Ruapehu. Expect a rare skiing experience for you'll be hitting great slopes which are on a volcano! The old lava flows at Mt. Ruapehu makes challenging terrains both to expert and intermediate skiers. Just in the northwestern slope of Mt. Ruapehu is the Whakapapa Ski Area that has 43 trails and a big area which are perfect for beginners.
Southern Lakes – With over 5, 5000 square kilometers of terrain and several mountains to play at, get yourself ready to free-ski in snows! For the best experience, you may try Heli-skiing. There are various Heli-skiing company around the Southern Lake region that can be your best guides for the best terrains to play at.
Coronet Peak – known for its roller coaster terrains, the Coronet Peak has 691 skiable acres which are perfect for beginners and intermediate skiers.
Mt. Cheeseman – Mt. Cheeseman's off-piste terrains are great for intermediate and advance level skiers. Mt. Cheeseman is located near in the town of Springfield in New Zealand. This is a fully-commercialized area which is run by the Mt. Cheeseman Ski Club Inc. Mt. Cheeseman has one learner tow and two T-bar lifts. Some slopes are groomed.
Mt. Hutt –

Mt. Hutt, one of the highest and the largest ski areas in New Zealand is located in the southwest of Christchurch.

Clear condition, crisp, regular fresh snow – Mt. Hutt is indeed a heaven on Earth for ski bunnies.

Mt. Lyford Alpine Resort – Located in South Island, Mt. Lyford Alpine Resort is a family-owned ski resort which caters from beginners to advanced level skiers. Most trails in Mt. Lyford are groomed. Mt. Lyford Alpine Resort has platters, one pomalift, a T-bar and one advanced rope tow.
When you're in New Zealand, don't forget to visit historical areas such as those places that you can find in Gisborne. Explore some Maori villages or experience New Zealand's tradition, crafts, tribal arts and stay the Kiwiana way in the 50-year-old Hicks Bay motel.