Hells Gate – Like Heaven on Earth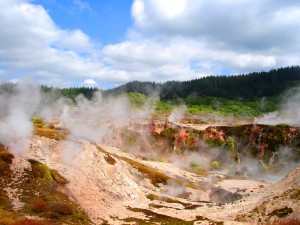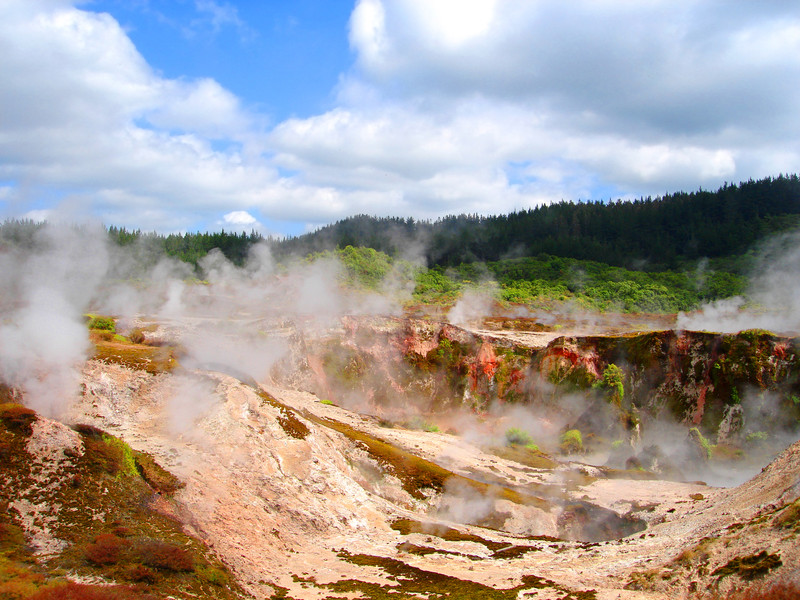 Venture about a 3 hour's drive west of the motel for a heavenly experience the "Beast of all Geothermal Parks" at Hells Gate in Rotorua. Rotorua is the home of New Zealand's largest active mud volcano and is the biggest geothermal attraction in New Zealand.
Take a 45-minute to an hour guided walk through the park which features hot water lakes, "land coral", steaming fumaroles, sulfur deposits and much, much more. See the wonders of the two violently erupting pools, "Soddam" and "Gomorra" as well as the biggest hot-water waterfall in the southern hemisphere. You'll have to see the raw geothermal power yourself to understand how aptly this park was named. Even in the rain, this guided walk is a magnificent experience. Umbrellas are provided for less-than sunny weather.
After treading through the geothermal park, step foot into heaven and experience the spa of a lifetime. Choose between private mud baths, sulfur spas, facials, mud body scrubs, a one-hour or half-hour "Wai Ora" massage, or a package deal if you can't choose just one! The geothermal muds at Hells Gate are some of nature's most miraculous substances which harness healing properties for detoxifying and skin cell regeneration, leaving your skin silky smooth. Finish off by taking a dip in the sulfur spa to enhance the effects. The two larger sulfurous spas (nicknamed "Poutamu" – "The stairway to Heaven") offer an amazing view of the geothermal activity at the park and can accommodate for 12 or more people. Enjoy some manuka tea or browse their spa gift shop before heading back to the motel.
For bookings, visit their website at http://www.hellsgate.co.nz/Home.aspx
– See more at: http://www.hicksbaymotel.co.nz/blog/39/hells-gate-like-heaven-on-earth/