June in New Zealands Eastland Region Gisborne
June in New Zealand's Eastland Region – Gisborne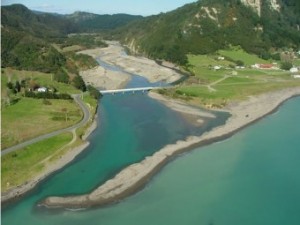 New Zealand is a country of spectacular landscapes. From its idyllic white sandy beaches to its rugged mountains, it is hard not to fall in love with all this natural beauty.
Weekly updates on New Zealand's Eastland Region
Gisborne, the sunniest district in New Zealand, is located on the Eastland Region. It is the first city in the world to see the sun rise each day. This place is a perfect get-away for adventurists and tourists, a region worth visiting at any times of the year. We will give you weekly updates on events and things to do and see in this beautiful region surrounding us.
Eastwoodhill Arboretum is a popular walking track for backpackers. According to visitors, it is the arboretum's picturesque farmland and vineyards that captured their hearts. Within Eastwoodhill you can find large collections of exotic shrubs and trees. There are also a variety of walking tracks that covers all levels of mobility and fitness.
Another thing that you should not miss when visiting Gisborne is The Dome Cinema – a place of entertainment which prides itself for its unique ambiance. The Dome's captivating aura never failed to satisfy its guests. Its charming atmosphere of mixed romance and elegance added glamour to the room's modern theme.
If you're up for wine tasting, then you must come to the beautiful Inner Harbour where you can find the Gisborne Wine Centre. The wine centre offers weekly tasting and also serves locally produced pastries, juices and coffee.
Gisborne is not just an ideal get-away destination for adults; this region in New Zealand has got a lot to offer for the entire family.
 The rejuvenating Morere Hot Springs
Take your love ones to the rejuvenating Morere Hot Springs which are located in the East Coast of the North Island. These springs produce 250 000 liters of ancient sea water which are widely known for its therapeutic values.
Take in the spectacular sights of Gisborne waters aboard the historical vessel – MV. Takitimu, the oldest pilot vessel in New Zealand. Enjoy dolphin watching and the amazing views of Kaiti Hill, Sponge Bay and Young Nick's Head.
And the best place to stay in the Gisborne region is the Hicks Bay motel where you can treat yourself with the breath-taking views of the Pacific Ocean. Surrounded by the untouched beauty of nature, you can have rejuvenating bush walks around plus, enjoy the motel's outdoor swimming pool.
If you are seeking for a refreshing, stress-free vacation, then Gisborne is the place to be!