Juve – Award-Winning Day Spa in Gisborne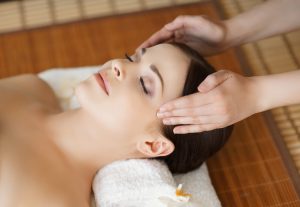 If you're on holiday in New Zealand, chances are good that you're already in a relaxed state of mind. One of the fun parts about being in Gisborne is the variety of things you can do – relaxation all the way up to the adrenaline junkie, Gisborne has you covered. For those looking for some extra pampering or quality time with your significant other, check out Juve – an award-winning day spa in Gisborne.
Award Winning Day Spa in Gisborne – Juve
Juve Day Spa in Gisborne has won several awards of recognition (listed on their website). They offer a comfortable, modern office, offering a wide variety of professional day spa services. Juve also takes advantage of the latest technology and modern equipment to ensure that you're well taken care of during your visit.
Juve Day Spa in Gisborne – Services
Services are listed on their website and include:
Facials – From exfoliation to peels to LED photo treatments, Juve offers a variety of custom facial services to have your facial skin looking and feeling radiant again.
Brow / Lashes – Brow shaping/tinting, lash tinting or even lash extensions. If you're really looking for the deluxe, microblading semi permanent makeup treatments are also available.
Hair Removal – Several facial or body hair treatments are available to achieve silky smooth skin.
Tanning – No need to spend time exposed to dangerous UV waves; half hour treatments include spray tans and full body cream massage for that sun-kissed look.
Massage – From Swedish massage to hot volcanic stones to get your lymphatic system flowing, massage options are lavish. This is the life!
Manis and Pedis – Options range from 30 minute express treatments to the full gel manicure treatment.
Makeup – Lightweight mineral makeup coverage with a beautiful, radiant finish that won't make you feel painted. Facial makeovers range from on the go treatment to professional wedding style.
Pamper Packages – The ultimate pleasure pamper packages are a great way to celebrate a special occasion (or treat yourself on holiday. Couples package also available.