Raukokore Settlement – East Cape New Zealand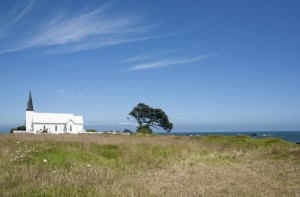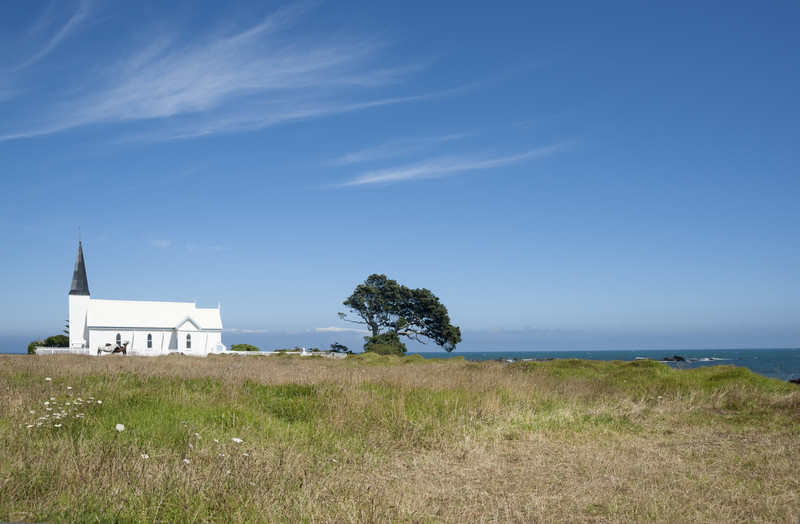 Raukokore is a small, picturesque settlement located at Papatea Bay; a mere 40 km west from the beautiful Hicks Bay on State Highway 35. This little New Zealand gem is fairly isolated, and is situated near the mouth of a river which also bears the same name as the settlement. Stepping into Raukorkore is kind of like stepping back in time a little when life was still very simple. Wildflowers and grasses grow in abundance while horses free-range the area; a scene you might find inspirational for an oil painting.
Christ Church Raukorkore
Raukokore is best known for its landmark Anglican Church. Rated as #6 of 12 on Trip Advisor for things to do in Opotiki, Christ Church attracts tourist photographers of all levels and from all over. Though the building is not very large, it can be easily spotted from the highway. The church was restored by the local people and still fulfills a functional purpose as a house of worship. Unlike the lavishly ornate St. Mary's Church, the inside of Christ Church in Raukokore is quite modest, donning two simple rows of pews, and a pulpit and altar at the front. There is a small Maori cemetery nearby which is beautifully maintained and holds much intimate history for the area.
A Peaceful Place to Relax and Unwind

Trip Advisor reviewers all seemed to mention the peaceful scenery and beautiful view of the sea at Raukokore. It is also a great place for an afternoon picnic with your family or significant other. Even the local penguins enjoy the peaceful atmosphere in-season as they take refuge and nest under the church building.