Two-Wheeled Adventures with the Gisborne Cycle Tour Company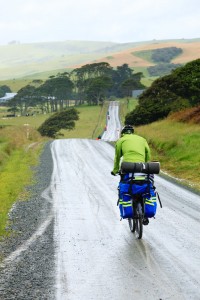 Daisy, Daisy, give me your answer do….
There's nothing more refreshing than getting outside for a bike ride through the beautiful terrain of Gisborne, New Zealand. We gather you probably didn't bring your bike with you on holiday, but never fear! The Gisborne Cycle Tour Company has everything you'll need to enjoy an exciting day full of adventures on two wheels.
Bike Rental
The Gisborne Cycle Tour Company offers organised tours as well as custom adventures for groups. Bikes are available for rental for as little as a half day to a full week. Bike selections include mountain, touring, beach cruisers, and tandem – Even Daisy and her mate can enjoy their fun on a bicycle built for two.
A Sampling of the Tours Offered…
"The (Guided) Gourmet Vineyard Tour" is an all-day adventure, beginning at 10:30 a.m. and completing around 4:30 p.m. Tour the quiet country roads around Poverty Bay flats, visit some of the local delis, restaurants and boutique wineries. Delectable fare and wine pairings provide your taste buds with little adventures of their own. Includes bike equipment, water, vineyard lunch or gourmet picnic, and wine samplings throughout the day.
Cost: $200 each person (minimum 2 persons), $155 each person for groups (4 persons or more).
Self-guided tours include water, biking equipment, local fresh produce, lunch, and wine tasting/sampling. Cost: $110 each person.
Information about their other available day tours can be found here.
Before Heading out of Hicks Bay
Bundle up with a fleece jacket and comfortable riding clothing and be sure to check the weather in Gisborne before heading out. There are still a great many things to do in Gisborne if you happened to get rained on. Check out our blog page for more adventures.