Your Winter Travel To New Zealand Food Trip Events and More
Your Winter Travel To New Zealand; Food Trips, Events and More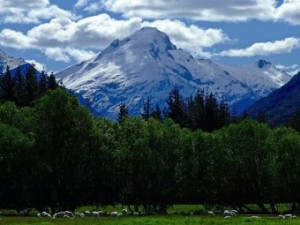 July is the height of winter in New Zealand.  As for some travelers, specially those who hate the icy season, this is not the right time to wander. Yet, to the majority of snow lovers, this time of the year is an opportunity – an opportunity to travel at a cheaper cost and experience the icy wonders of New Zealand.
But, the winter season in New Zealand is not just about skiing in the Southern Alps or snowboarding in Queenstown. 
There's much to see and do!
If you are a movie lover, then visiting NZ in July would be a perfect timing. The third week of July is the start of the New Zealand Film Festival (NZFF). The event will showcase different cinematic options for audiences and film makers in NZ.
The film festival is one of the country's highlights of the month and it will start in Auckland on the 18th of July.  A short list of the festival dates is shown below.
Auckland Jul 18 – Aug 04

Wellington Jul 26 – Aug 13

Christchurch Aug 01 – Aug 18

Dunedin Aug 08 – Aug 25

Gore Aug 15 – Aug 25

Hamilton Aug 22 – Sep 15

Nelson Aug 28 – Sep 15

Tauranga Sep 12 – Sep 29

Palmerston North Aug 15 – Sep 01

Hawke's Bay Oct 16 – Nov 03

Masterton Oct 16 – Oct 30

New Plymouth Oct 24 – Nov 06
There's another big event that you should not miss when you're in NZ. Step in at a chocolate festival in Dunedin – a city situated in the southern part of New Zealand.
One of the local's most anticipated events of the year, the Dunedin Cadbury Chocolate Carnival is held from July 20 to 26.  Taste the best of Cadburry chocolates! There will be chocolate decorating events, chocolate tours, chocolate facials and chocolate painting.
Are you up for wine tasting?  Soljan Estate Winery, one of the oldest wine makers in New Zealand, is also having its big annual event which starts on July 5 and ends on July 21. There will be wine sampling, display of New Zealand's finest wines and expect huge discounts on different wine products from Soljan Estate Winery.
You should also visit Gisborne, a known tourist destination in New Zealand. It is where you can find cultural attractions, shopping centers and scenic sights. Located just in Te Araroa Road in Gisborne is the Hicks Bay motel where you can stay after your happy trips around New Zealand and indulge your eyes on the panoramic view of the Pacific Ocean.