Check Out Whats In New Zealand for You This November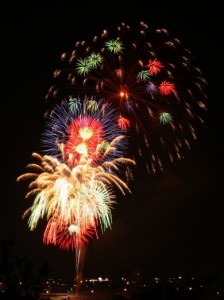 The ski season in New Zealand officially ended. But! Do not be disappointed. Although the locals begin thinking of their Christmas-what-to-dos, November in New Zealand still has a lot of fun activities to offer.
Let us give you a quick list.
Love fireworks? Perfect. Blast to the Past, New Zealand's most-awaited entertainment night is here again. It will happen on November 1, 2013. The event will be held on Waiuku Town Centre and entertainment starts at 6PM and ends at 10PM. There will be live music, markets, dancing and a spectacular 27-minute display of fireworks. In recent years, the event had gathered thousands of people and this year, more people are expected. Note that the admission to this big event is FREE.
The largest quilt event in New Zealand is here once again. Happening from November 1 to 3 in North Habour Stadium is the Auckland Festival of Quilts. There will be more than 200 quilts to be exhibited. Formerly known to many locals as Calico Christmas, the Auckland Festival of Quilts will showcase about fifty merchant stalls with various types of merchandise ranging from Christmas decorations to books, sewing machines and a bunch of quilts for sale.
Have a green thumb? Gisborne (the region where you can find the fifty-year-old Hicks Bay motel) is having a a grand garden and arts festival. The event is happening in 9th and 10th of November, 2013. This year's Gisborne Garden and Arts Festival will showcase 2 arboretums, 25 gardens, 7 music groups and 25 artists. Learn varieties of garden styles from cottage to formal, native to subtropical.
Or, can we interest you to a fun karaoke competition with the eye-boggling prize of $2000 dolalrs? Ruakaka Taverns Karaoke competition started on the 26th of October and is an going event in every Friday of the month of November. Registration closes at 8PM on each day of the contest.
You know, Kiwis are naturally professional when it comes to hosting the best entertainment. So whenever you are in New Zealand this November, never miss out any of these fun events specially NZ ski season!