Theres A Lot More Interesting Things About Gisborne Aside From Its Dazzling Beauty
There's More Interesting Things About Gisborne Aside From Its Dazzling Beauty
Covering a land area of 8,265 kilometers of the North Island of New Zealand is the first city to see the sun rises each day – Gisborne. The easternmost city of NZ, Gisborne possesses golden, sandy beaches which attracted many tourists all year round. There are also a number of scenic walks in this district that caters for all levels of fitness and mobility ranging from a few-minute walk to days-guided-walk through pristine coastlines up to the native forests of the Maoris. There are also countless of historical places to visit when you are in Gisborne.

But aside from its attractive landscapes, Gisborne also held fascinating facts.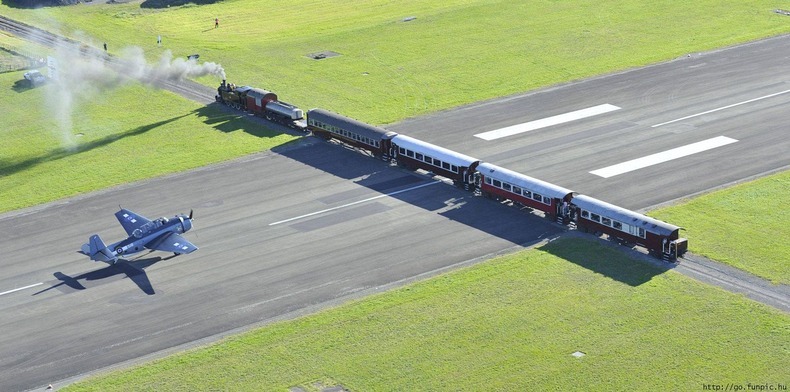 For instance, Palmerston North-Gisborne Line's active railroads intersects the runway of Gisborne Airport. You probably already figured it out how challenging it is for the airport authorities to manage the area yet so far, throughout its operation, there have been no glitch recorded.

Gisborne is also the unofficial Chardonnay capital of New Zealand and is one of the largest grape-growing district of the country. In this part of NZ, you will find popular and award winning wineries such as; Matawhero, Longbush, Amor  Bendall, Saints Vineyard Selection, Spade  Oak Vineyard, Stone Bridge, and, Amor-Bendall. 
The shortest river in New Zealand, Turanganui River, is also found in Gisborne. The river flows through the downtown area of Gisborne and it reaches the Pacific Ocean. Turanganui River's lenght is only 0.9 km.

Tairawhiti Museum located at the Stout Street in Gisborne, known for its thousands of items in its collection, had a greenstone cloak pin as its first item. The item was donated by G.J Black back in 1954.
Around 45% of the population in Gisborne are Maori descent while 53% describe themselves as European and 2% of other nationalities.
Gisborne is an isolated place in New Zealand, yet it is visited by countless number of tourists all year round. It is the sunniest, warmest place in the country and located its coastal area, is the five-decade Hicks Bay motel which faces the stunning view of the Pacific Coast.

Visit Gisborne today and be amazed by the endless possibilities that you can witness within this region.