Dolphin Seafaris – Swim with the Dolphins!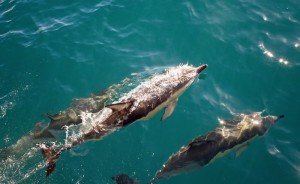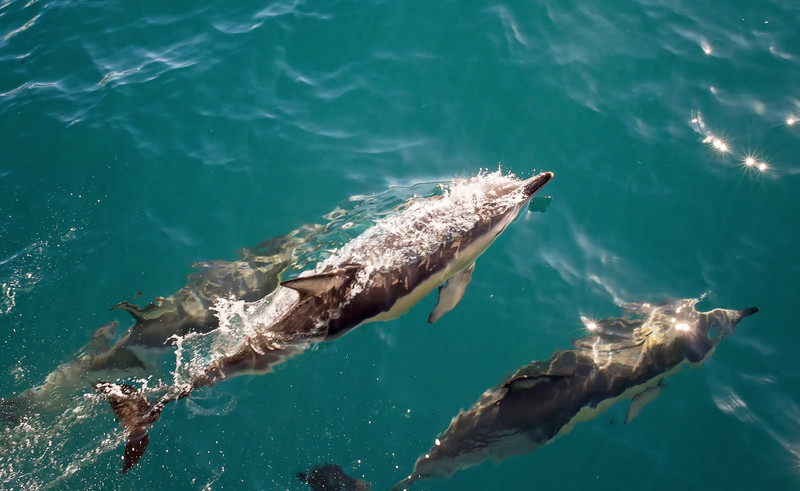 Gather your group, put on your wetsuits and hop aboard the GUARDIAN; a 50-foot luxury catamaran, and take to the Bay of Plenty for the tour of a lifetime! Dolphin Seafaris gives you the most amazing opportunity to come up close and experience marine life like never before.
Dolphin Seafaris – Not Just Dolphins
Dolphin Seafaris Tours offers something for everyone to enjoy, and not just dolphins either. The Bay of Plenty is also home to penguins, seals, orcas, whales and so much more! Whether you're sharing the waters alongside a pod of magnificent dolphins, or enjoying the tour on the deck, you're sure to want to come back for more the next time you visit the Mount Maunganui area.
Cameron and the Crew
Cameron and his crew take you around the giant marine playground to show off the wild dolphins and other marine life who call this place their home. While these wild animals are unpredictable, your best chances at finding sea-action is with Dolphin Seafaris. Each member of the crew has a marine mammal biology background and has worked with these magnificent creatures for years. You're sure to have a blast!
An Unforgettable Experience for Expectant Mums
Dolphins are family-oriented and can actually sense if a woman is expecting. They can detect the extra heartbeat of an unborn baby with their sonar capabilities and tend to make more of a fuss over the mums-to-be. Swimming with the dolphins will be an experience that expectant mums will NEVER forget!
Award Winning Rave Reviews and Ticketing Info
Dolphin Seafaris has earned TripAdvisor's Certificate of Excellence, the number 2 spot for "Boat Tours and Water Sports" in Mt. Maunganui, and 4.5 stars out of 5 by Trip Advisor reviewers. For ticketing information, visit their website.