Slide Down the Rere Rock Slide – Free Excitement Near Gisborne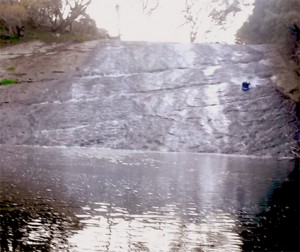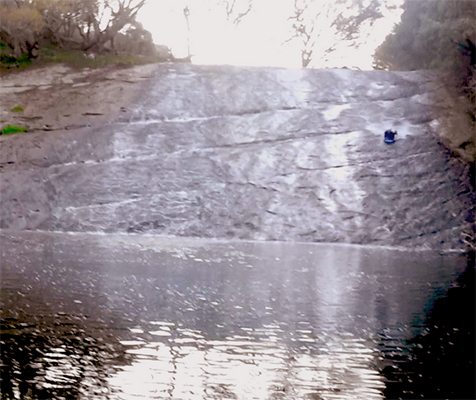 The Rere Rock Slide is a great activity for individuals, small groups, families or even large groups (basically, it's great fun for EVERYONE!) The Rere Rock Slide is located about 40 minutes from Gisborne, it's free, open to the public, and a fantastic way to cool down during the warmer days.
The Rere Rock Slide has earned a Certificate of Excellence from the great reviews, and was also rated as the #2 thing to do in Gisborne by Trip Advisor.
Check out this video to see the fun waiting to be had!
An Afternoon at Rere Rock Slide
Be sure to pack snacks, plenty of drinking water, and a picnic lunch. Don't forget to wear your wet suits or clothes for getting wet! While the rock slide is free to enjoy, the extra sliding equipment is not provided on-side. You can stop by the Gisborne i-SITE first to inquire about wet suits and equipment for hire (it's not expensive). If it's a nice day, be prepared to share the attraction with other visitors.
Please Keep Safety In Mind
Visitors on Trip Advisor recommend that safety precautions be taken at the rock slide and to allow time for those in the pool at the end to move out of the way. You slide down the rock at your own risk.
Picnic and Waterfall
Not too far from the rock slide is the waterfall, which is a magnificent view and worth the trip to see. There are nearby picnic areas where you can dry off and eat lunch while you enjoy the beautiful surroundings.
For more information on equipment hire or the rock slide, visit the Gisborne i-SITE. .