East Cape Lighthouse at Otiki Hill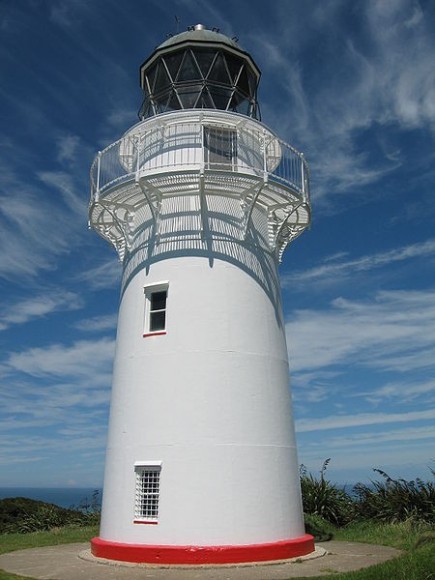 Pack sturdy walking shoes and a good camera before heading out. Located at the most eastern point of New Zealand above the East Cape, the East Cape Lighthouse at Otiki Hill is the first lighthouse to see the sun across the globe. Take a 55 minute early morning excursion from the motel east down the peaceful coastal drive. On the drive, enjoy the beautiful coastal scenery, complete with loose cattle and horses along the beach. Once you arrive at the lighthouse, tighten those laces and head up the 700 steps to the top. The extra effort it takes to hike to the top will not leave you disappointed. From here, you can sit back and relax as you wait for the sun's first peek above the edge of the world as it slowly rises above the water into the painted sky to welcome a brand new day. Don't forget to use your camera!
Ranked at #1 on Trip Advisor (www.tripadvisor.com) for things to do near Gisborne, the East Cape Lighthouse was rated as 4.5 out of 5. Originally built on East Island in the 1900, the beacon was eventually decommissioned and relit nearby at its current location on North Island in 1922 because of its vulnerability to damage from landslides and their preceding earthquakes. East Island was also less than easy to reach, as the ocean claimed the lives of four men during the construction of this now-famous landmark. While the lighthouse was originally built to be managed by three lighthouse keepers, staffing was weaned completely in 1985 when the Maritime New Zealand Headquarters gained the capability to operate the lighthouse remotely from Wellington.