Four Square Store and Cheeky Charlie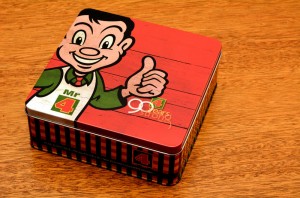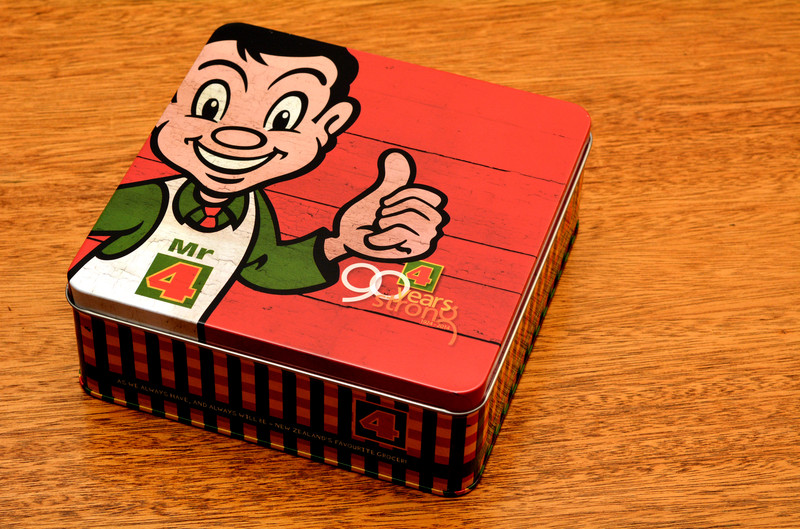 If you're on holiday and driving across the country, you may have noticed a sign with the red number 4 surrounded by a green box, or a curious little man in an apron bearing the number "4". Four Square isn't just any grocery store, but one with a fascinating, local history of providing the Kiwi essentials for more than 90 years!
A Little History
The Four Square brand was conceived in 1924 by Mr. J Heaton Barker during a business phone call as he drew a square around July 4 on his calendar. By the end of the year, products were being produced under this brand name.
New Zealand's first self-service grocery store, Four Square, was opened in 1948 in Onehunga. This self-service model soon became the norm for retail grocery stores in New Zealand.
Cheeky Charlie
Cheeky Charlie was born in the 1950s, going through several transformations before becoming a nationally recognized icon for the Four Square chain.
Four Square Serves Its Communities
Four Square proudly supports and invests in its communities through various organizations. One of the largest beneficiaries is CanTeen, whose mission is to support young individuals who are living with cancer. CanTeen offers a national peer support network, along with professional education programmes and recreational programmes. Four Square helps raise money by selling the bandanas for $4 each.
Gisborne Four Square – Eastern Store
Traveling in the Gisborne area and need to pick up some essentials? Buy local and check out the local Four Square Store at Rata Street, Te Araroa, Gisborne 4010, Monday through Sunday from 8:00 a.m. until 6:00 p.m.