Gisborne Surfing, SUP, Boogie and Skim Boarding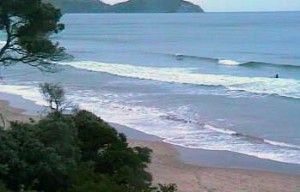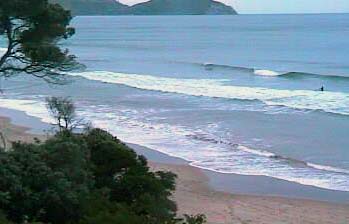 One of the best ways to experience some aquatic excitement in New Zealand is from the top of a freshly waxed surfboard. Try Gisborne surfing. As we head into warmer weather and the waves swell beautifully, now is the perfect time to suit up and wade out. If you've never gone surfing or have always wanted to try but were too intimidated, here are a few places that can help you get out and start carving the waves.
For surfboard, wetsuit and stand-up paddleboarding (SUP) hire, check out Blitz Surf. Prices for surfboards depend on the length of time you want to use them and range from $30 to $40. Wetsuits are from $15 to $20 (sizes child 8 up to adult XL), and SUP hire ranges from $40 to $60. They also offer private and group surf lessons for beginners which includes equipment rental.
For boogie board and skim board hire, check out the Gisborne i-SITE visitor centre. Prices range from $4 per hour to $10 per day or $40 per week. The Gisborne i-SITE visitor centre is also a great place to get insider information on where to catch the best waves, and can answer any other questions you might have.
Check out the Gisborne surf reports and forecasts at magicseaweed.com and surf.co.nz. On these two sites, you can find information about the wind, weather, waves, temperature and tide, as well as photographs and webcams to give you a visual peek at the beach before heading out.
Be sure to follow all safety instructions given by instructors or equipment-for-hire places to ensure the maximum amount of fun and safety for everyone. Surf's up!