Happy Ewe Cycle Tours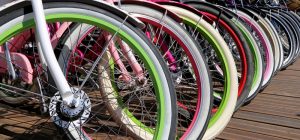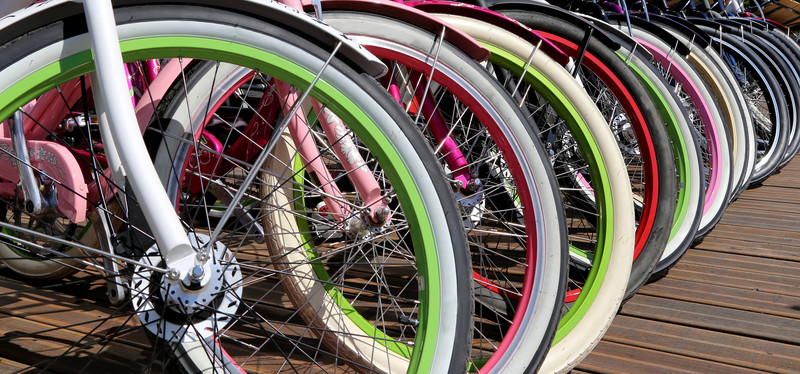 Looking for an exciting way to experience the beautiful city of Rotorua? Happy Ewe Cycle Tours is a small company that offers a fun, 3 hour guided tour of Rotorua. Happy Ewe Cycle Tours is ranked 5th out of 845 tours on the North Island by Trip Advisor, and also earned a Certificate of Excellence in 2015 and 2016. (See what people around the world have said about their bicycle tour.)
Happy Ewe Cycle Tours – Rotorua, NZ
Rogue is your guide for the cycle tour. He was born and raised in Rotorua, and has selected 27 points of interest that best represent the culture, history, geological terrain, and essence of this beautiful city. If you're a photographer, hobby or otherwise), you'll want to bring your camera.
Leisurely Fun Around Town, All on Two Wheels
Everything you need to participate is included in the package. Tours meet up at 10:00 daily (please be at least 10 minutes early), opposite the Princes Gate Hotel (1148 Hinemaru St.) Look for the mobile "office;" the "lemon". The package includes your guide, bicycle hire, helmet, a bottle of water, and photos for you to remember your tour.
Happy Ewe Cycle Tours is fun for both adults and children who already know how to ride a bike, which makes this a great outdoor activity for entire families. It's 8 km of flat cycle trails for an easy ride. An adult reservation is $60, children are $30, and a family of 2 adults and 2 kids is $160. There is a minimum of one person for the tour.
For more information and to book your tour, visit their website at http://www.happyewetours.com/.