Mount Maunganui in Winter – New Zealand North Island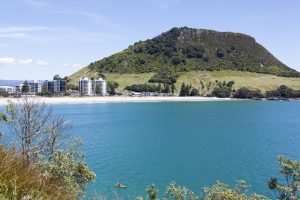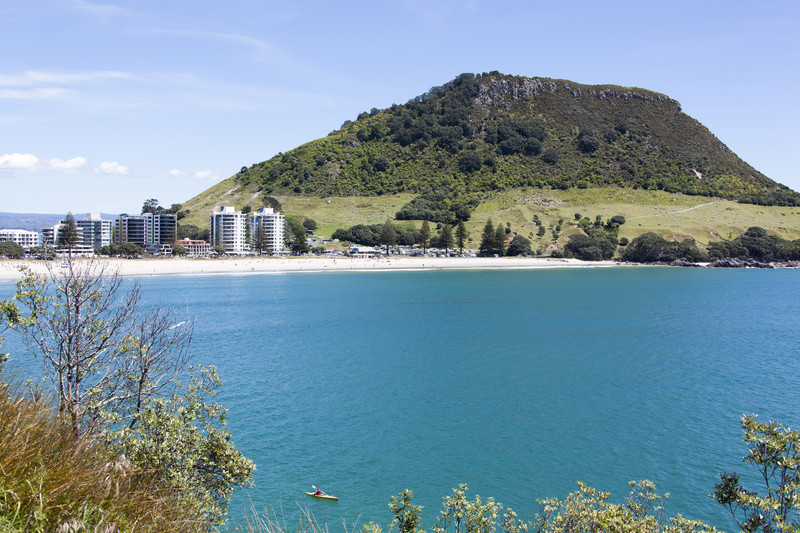 Mount Maunganui is a little coastal town in Tauranga, NZ in the Bay of Plenty. Its beautiful white, sandy beaches are located on the peninsula with the Pacific Ocean on one side and the bay on the other side. It takes approximately four hours drive to Mount Maunganui from the Hicks Bay Motel. While this town is great to visit during peak summer season, known for its great surf on the ocean side, it can also be a wonderful place to travel for the day in the winter as well.
Mount Maunganui – New Zealand North Island
During peak season, the town of Mount Maunganui is flooded with crowds of tourists from around the world, in addition to the locals wanting to surf the magnificent waves that this area is known for. The Mount Mainstreet Shopping Centre is located in downtown Mount Maunganui at the foot of Mount Maunganui. The shopping centre has boutique shops, cafés and quality restaurants – something for every visitor to explore and enjoy. There are also naturally heated saltwater pools to be found.
The "Mount" – Extinct Volcano
Within this coastal New Zealand North Island town there is an extinct volcano that rises prominently above the city, Mount Maunganui (also known as Mauao). Mauao rises 230 metres above sea level. Visitors also have an opportunity to hike to the summit and enjoy a bird's-eye view of the beach, the harbour, and the beautiful town that sits below. The trails to the top vary in difficulty, so each hiker can choose their own challenge.
Looking for more activities on New Zealand North Island? Check out the rest of our Hicks Bay Motel blog!